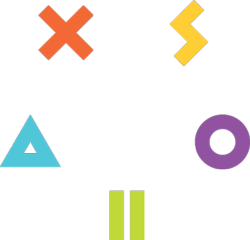 We are excited to work with Xsolla on Star Supremacy. We wanted to choose a payment solutions company that is truly global.. We are confident in our decision to partner with Xsolla, which truly is a global payment solutions provider. -Thomas Lu, Barbily
Los Angeles, CA (PRWEB) November 29, 2011
Love Space and all things celestial? Xsolla today announced that they are now integrated with Barbily for "Star Supremacy," which was adapted from the singleplayer game "Light of Altair," the popular Sci-Fi colony-building game based on a custom built 3D engine that enables easy zooming from galaxies all the way to individual moons and asteroids.
Star Supremacy is a browser-based MMO strategy game set in space which contains multiple interaction gameplay and heavy RPG elements. In Star Supremacy, players expand colonies and engage fleet warfare in addition to finding and exploiting unique equipment and high-tech items such as Gauss Targeters and micro-computers which enhance a fleet's ability in combat.
Equipment and items in Star Supremacy are mainly found as rewards from battle, with the highest quality items being found on the highest-risk planets. The higher the level, the better the item (equipment). Players strengthen their leaders and commanders in the game by finding these items.
Xsolla, the global leader in localized in-game payment solutions, was chosen by Barbily to monetize in-game microtransactions through their PayStation tool, a fully-customizable payment solution that is easy to use and easy for gaming publishers like Barbily to integrate; publishers simply copy and paste the code into their website.
Xsolla keeps all of the payment preferences of the players to help make future payments easier. Through PayStation, Xsolla offers tax management and payouts in different currencies.
"We are excited to work with Xsolla on Star Supremacy" stated Thomas Lu of Barbily. "We wanted to choose a payment solutions company that is truly global, helping us to monetize our game all over the world. Star Supremacy is Barbily's focus right now, so we wanted to make sure we chose the best company. We are confident in our decision to partner with Xsolla, which truly is a global payment solutions provider."
Albert Donahue, Vice President and Co-Founder of Xsolla stated:
"We believe Star Supremacy will be a huge hit for Barbily and we are looking forward to our partnership with them. Online games are growing rapidly in China and we believe that Barbily will continue to come up with more great games in the future."
"In 2010, the online gaming market in China grew 25% to $5 billion, and it continues to keep growing. Business intelligence and consulting firm Pearl Research forecasts that the online gaming market in China will exceed $8 billion by 2014. Xsolla is looking forward to expanding our presence in China and we believe that the partnership of Xsolla and Barbily will prove successful for both companies."
About Xsolla:
Xsolla specializes in online games, providing localized in-game payment solutions for global reach. Xsolla has been providing payment solutions with easy integration and high payment conversion rates for over 6 years. Xsolla's headquarters are in Los Angeles, California, with offices in Russia, Ukraine, Belarus and Kazakhstan. Xsolla partners with over 200 payment service providers offering credit and prepaid cards, mobile payments, e-wallets, cash and e-cash, payment kiosks and offers- all within one platform- with no installation, currency exchange or chargeback fees. Xsolla partners with more than 300 game publishers worldwide, including many of the leading casual and social game companies such as Valve Corporation (Steam), Aeria Games, S2 Games, Gameforge, Bigpoint, Wargaming.net and more. For more information or a free proposal, please visit Xsolla online at http://www.xsolla.com or call (877) 769-1252.
Social Media:
Follow Xsolla On Twitter: @xsolla http://www.twitter.com/xsolla
Facebook: http://www.facebook.com/pages/Xsolla
Linked In: http://www.linkedin.com/company/2pay-inc
Newsroom & Blog: http://www.newsroom.xsolla.com
About Barbily:
Suzhou Barbily Information Technology Co., Ltd. is a high-tech enterprise engaged in professional software development and network applications. Barbily is determined to build the largest international Internet game platform and to become the best provider of digital entertainment and Internet products in China. At present, the company's focus is the development of the massively multiplayer war strategy game "Star Supremacy," adapted from the single game "Light of Altair."
About Star Supremacy:
Star Supremacy is a massively multiplayer war strategy browser game, adapted from the singleplayer game Light of Altair. Over the background of space exploration, intricate conflicts amongst the three major factions UEO, Altairian and Seekers re-emerge. The game contains a multitude of highly interactive gameplay, such as colony construction, territorial expansion, alliance battles, resource exploitation and equipment collection, as well as including unique research, warship design and trade route systems. Players are encouraged to express their own play styles and travel freely in the boundless universe. For more information, please visit http://www.ssupremacy.com.
###