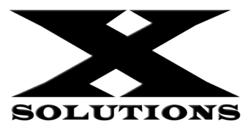 The decision to convert an onsite setup to a Full Cloud environment is a complicated one, and managers need to know the pros and cons for each configuration and match them to specific company goals
Pomona, NY (PRWEB) August 31, 2012
In an effort to help those businesses who are thinking of converting to a Full Cloud IT infrastructure, XSolutions has posted a new blog article intended to serve as a decision tool that business owners and corporate executives can use to determine whether they should, in fact, make the transition.
The article "Pros and Cons of Going to the Cloud – a Decision-Making Tool" gives the pros and cons for each basic IT configuration: Full Onsite, Hybrid Cloud, and Full Cloud".
"The decision to convert an onsite setup to a Full Cloud environment is a complicated one, and managers need to know the pros and cons for each configuration and match them to specific company goals", says Joseph Imperato Sr., Managing Partner at XSolutions Consulting Services. "The purpose of this blog post is to clarify the situation, helping managers to make a sound decision".
XSolutions advises all businesses to do their due diligence before making a final decision. Doing so will save companies from the nightmare of reversing a decision once implementation has begun.
About XSolutions Consulting Services LLC
XSolutions is a full service IT Company located in Rockland County, New York specializing in providing Managed IT Services, Web Design and Custom Software Development. XSolutions has extensive experience in the installation and maintenance of Microsoft products such as MS Server, MS Small Business Server, and MS Office products. Through their partnership with Microsoft, XSolutions is able to bring clients the latest in high-value software to help them compete in a constantly changing business environment. XSolutions' range of services include Managed IT Services, Web Design and Hosting, Cloud and Hosted Services, Microsoft SharePoint installations, Backup and Disaster Recovery, Custom Software Development, and general IT Consulting. XSolutions also issues an informative newsletter, The Letter "X", providing feature articles addressing current computing issues. For more information visit the XSolutions' Website or call 845-362-9675.