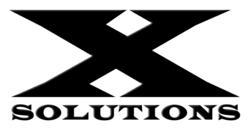 Pomona, New York (PRWEB) October 09, 2012
XSolutions Consulting Services LLC announced that it has entered into a contract with The Commerce and Industry Association of New Jersey (CIANJ) to manage the CIANJ's entire server and workstation environment.
In late September, XSolutions performed a total refresh of the CIANJ's equipment, installing new Servers, Backup/Disaster Recovery (BDR) systems, and employee workstations. This action was completed over one weekend and completely overhauled the CIANJ's IT infrastructure, upgrading its hardware and software to currently available technologies and elevated the CIANJ's backup/disaster recovery capabilities to state-of-the-art readiness.
"The Commerce and Industry Association of New Jersey and XSolutions have had a long standing relationship based on mutual respect and trust", says Joseph Imperato Sr., Managing Partner at XSolutions. "We welcome the CIANJ to our growing Managed IT Services family. XSolutions will completely manage their IT environment while CIANJ's employees concentrate on their core mission — advocating for New Jersey businesses".
XSolutions also recently redesigned the CIANJ's website and officially re-launched it on April 27, 2012 to wide acclaim.
About XSolutions Consulting Services LLC
XSolutions is a full service IT Company located in Rockland County, New York specializing in providing Managed IT Services, Web Design and Custom Software Development. XSolutions has extensive experience in the installation and maintenance of Microsoft products such as MS Server, MS Small Business Server, and MS Office products. Through their partnership with Microsoft, XSolutions is able to bring clients the latest in high-value software to help them compete in a constantly changing business environment. XSolutions' range of services include Managed IT Services, Web Design and Hosting, Cloud and Hosted Services, Microsoft SharePoint installations, Backup and Disaster Recovery, Custom Software Development, and general IT Consulting. XSolutions also issues an informative newsletter, The Letter "X", providing feature articles addressing current computing issues. For more information visit XSolutions' website or call 845-362-9675.