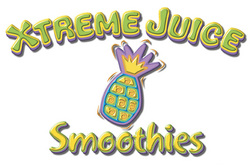 I am truly honored that Xtreme Juice selected Big Brothers Big Sisters as its charity of choice for this record breaking event
Tampa, FL (PRWEB) July 6, 2009
Tampa-based Xtreme Juice ("XJ") has officially been selected to compete in becoming the creator of the soon-to-be Guinness Book of World Records Largest Smoothie! This monumental Tampa event will commence at 11:30 a.m. on Saturday, July 11 in the baseball field park lot of Christ the King Church on South Dale Mabry Highway in Tampa, Florida. XJ fans and the Tampa community are invited to join and watch history in the making.
XJ plans to break the current world record held by Canada's Booster Juice, which claimed the title in 2006 with a 150 gallon smoothie. To accomplish this feat, the XJ team will blend a smoothie exceeding 200 gallons, the equivalent of over 1,600 smoothies. The company estimates that it will take four hours, 6 blenders, and 10 members of staff to mix, blend and pour the World's Largest Smoothie. The smoothie will be made with XJ's most popular flavor, the Strawberry Scream. This refreshing blend of strawberry and apple juice combines a delicious mix of fresh strawberries, bananas, strawberry sherbet, nonfat frozen yogurt and ice.
For a suggested donation of $5 per person, attendees can also slurp a tasty piece of history while helping to raise thousands of dollars for Big Brothers Big Sisters of Tampa Bay. "I am truly honored that Xtreme Juice selected Big Brothers Big Sisters as its charity of choice for this record breaking event," said Stephen A. Koch, President and CEO of Big Brothers Big Sisters of Tampa Bay. "The money raised will allow us to pair more caring adult mentors with at-risk children in our community. We wish Xtreme Juice the best of luck in bringing home the title of World's Biggest Smoothie."
"My team and I are thrilled to create history in our hometown. In this tough economic climate, we are particularly excited to share a fun-filled day with the Tampa community," said Chris Mueller, owner of Xtreme Juice. "We are starting promptly at 11:30 a.m., and we are not leaving until the World's Largest Smoothie is made!"
For more information on the "World's Biggest Smoothie" event, please visit http://www.WorldsBiggestSmoothie.com and to support Big Brothers Big Sisters of Tampa Bay in advance of the event, go to http://worldsbiggestsmoothie.kintera.org. All donations are tax deductible.
About Xtreme Juice
Xtreme Juice was founded in 1997 in Tampa, Florida and is owned by Chris Mueller. The company prides itself on serving the best smoothies in the cleanest and friendliest environment. To learn more about Xtreme Juice, visit: http://www.xtremejuice.com
About Big Brothers Big Sisters of Tamp Bay, Inc.
Big Brothers Big Sisters of Tampa Bay helps vulnerable children beat the odds. The agency depends on donations to help recruit volunteers and reach more children. Funding is used to conduct background checks on volunteers and provide on-going support for children, families and volunteers to build and sustain long-lasting relationships. Big Brothers Big Sisters of Tampa Bay serves children in Hillsborough, Pasco and Polk counties. To learn more, visit http://www.bbbsfl.org or call 813.769.3630.
###