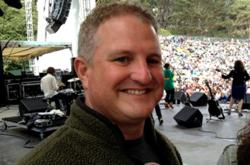 I have seen the evolution of open source software from market disruptor to mainstream business tool. The commercial open source movement has reached its inflection point.
Norfolk, Virginia (USA) (PRWEB) December 26, 2012
Effective December 1, 2012, Marc O'Brien joined the xTuple management team as Vice President of Business Development following on three solid quarters of the company's record sales.
CEO Ned Lilly said, "Marc's focus will be on evangelizing xTuple as a product, a platform, a strategic partner and a leading member of the open source community. He will represent xTuple to a number of audiences, including potential customers, strategic partners, third-party developers and open source community members."
O'Brien has a long, distinguished history in the software marketplace. His rookie years were spent with global semiconductor design and manufacturing company Texas Instruments running the Manufacturing Resource Planning (MRP) department in the 1980s.
Subsequently, O'Brien jumped into mainframe sales with MRO Software (Maintenance, Repair & Overhaul), Inc. – formerly known as PSDI – a Massachusetts-based software firm, which published Maximo, an Enterprise Asset Management system, and was acquired by IBM in 2006. O'Brien also led North American Sales for the Scitor Corporation when the company won InfoWorld's Product of the Year for its Process Management Software.
O'Brien then founded WebProject (since acquired by Nitor), the first Internet-based team application and pioneer in On-Demand applications with the backing of Cisco and Sun Microsystems.
He then co-founded cloud and open source technology company, Projity, which was acquired by Serena Software in 2008. O'Brien remained active in the organization as vice president of SaaS (Software as a Service). The company's open source alternative to Microsoft Project, OpenProj (now ProjectLibre), has been downloaded over four million times in nearly 200 countries. In its first month, ProjectLibre was voted the open source "Project of the Month" on Sourceforge. O'Brien continues as project lead for ProjectLibre.
Most recently, O'Brien served as Vice President and General Manager for social software and Drupal applications at Acquia, which was ranked as the number one software vendor on the 2012 Inc. 500 list.
"I have seen the evolution of open source software from market disruptor to mainstream business tool," noted O'Brien. "I am excited to add to the tremendous growth at xTuple, a pioneer in commercial open source business software. The commercial open source movement has reached its inflection point. Around the world, enterprises and governments are looking at open source as a first choice. This is driven by the speed of community innovation, the freedom enjoyed with open source code and the significant cost benefits. These value propositions are no longer ignored, even in the largest organizations."
O'Brien holds a B.S. in Engineering and Management from Clarkson University. He will work out of the San Francisco Bay Area. While xTuple is headquartered in Norfolk, Virginia, the company has employees in a dozen U.S. states and Canada, as well as 45 implementation Partner firms worldwide.
About xTuple
xTuple business management software gives growing companies control over operations and profitability. xTuple integrates all critical functional areas in one modular system: sales, accounting and operations – including customer and supplier management, inventory control, manufacturing and distribution – the powerful tools to Grow Your World®.
As a commercial open source company, xTuple works with a global community of tens of thousands of professional users. xTuple gives customers the ability to tailor solutions with multi-platform support for Windows, Mac, Linux and mobile as well as flexible licensing and pricing options. Connect with the company's open source community at xTuple.org, and join the innovation conversation at NextBusinessBlog.com.
Reference the xTuple Style Guide (xSG): http://www.xTuple.com/xSG