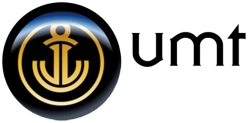 Fort Lauderdale, Florida (PRWEB) February 13, 2013
As always, UMT International took the aesthetics of the new line seriously with a modern, low-profile, stylish look for 2013. Custom colors are available.
The UMT Explorer Davit is a lightweight, compact, full 4 function yacht davit designed for easy one person operation and can fit in tight spaces. The Explorer line is available in 800lb. and 1200lb. capacity and offers a wide range reach.
The benefits of boating not only include the wonder of travel and taking in nature's finest but also in the recreational watercraft that accompany the experience. Whether it's jet-ski's, kayaks, Sea-bobs or the perfect tender, with the rise of popularity in such watercraft, UMT is busy providing yacht owners with the davits and chock systems. With more recreational crafts on board, The UMT EX Davit provides maximum use of limited space. Not only is the EX Davit compact, but it's a full 4 function crane that includes lifting, rotation, telescoping and hoisting. The UMT Explorer Davit is the perfect choice for yacht owners looking to do it all with ease and convenience.
As always, UMT International davits come with UMT service and support and a 5 Year Limited Structural, 1 Year Limited Electrical Systems, 1 Year Limited Paint & Finish warranty.
UMT International is a lead supplier of davits and yacht cranes to the marine industry. UMT cranes are entirely made in the USA and have evolved over 15 years to become the trusted choice of yacht owners, captains, brokers, service centers, and boat builders. Not only are UMT davits/yacht cranes strong, reliable and easy to use, the after sales service is a defining benefit of choosing a UMT davit. Whether maneuvering a dinghy, RIB, Jet Ski or scooter on and off a vessel, UMT cranes will make the task easy and safe.
To view more pictures and specifications of the UMT International Explorer Davit, visit: http://www.umtmarine.com/cranes-chocks/e-series