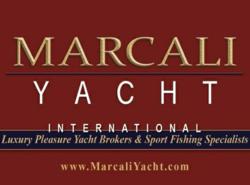 Ultimately we are building our services to help water enthusiasts of every level enjoy the spirit and benefits of boating everywhere.
Fort Myers, FL (PRWEB) November 01, 2012
Marcali Yacht Brokerage & Consulting, LLC, a leading and innovative brokerage, management and yachting services agency headquartered in Southwest Florida is pleased to announce the formation of its new Yacht Security Division curated by a highly professional team with more than 29 years of acquired safety and security skills.
Borne out of a need for safety in the growing yachting industry, security has become an increasingly important dynamic for all boat owners. The Marcali Yacht security division will be providing cutting edge protection services that increase safety by utilizing highly specialized concealment techniques to protect families, onboard guests and valuable assets.
"Confidentiality is one of our largest responsibilities to the client," said Marc Harris, CEO of Marcali Yacht, "Our security applications are unique and exclusive to each vessel and individual yacht owner."
For more information contact Marcali Yacht Brokerage International at http://www.marcaliyacht.com or call 239-275-3600.
About Marcali Yacht Brokerage & Consulting:
Marcali Yacht Brokerage is a recreational and commercial yacht brokerage firm with yacht management and boat consulting divisions. With a unified vision and expanded services beyond traditional yacht brokerage houses, Marcali provides the highest degree of professional expertise, personal attention to every detail and a commitment based philosophy that has become the trademark of its partnership with every client and member to deliver expertise, insights and knowledge to every facet of the maritime industry. Marcali stays connected with you. For more information visit http://www.MarcaliYacht.com.
###