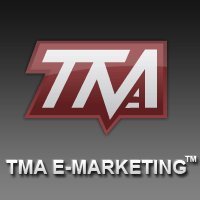 "We are absolutely thrilled to be one of the select few companies to become a Yahoo! Web Analytics Consultant Partner. Yahoo! Web Analytics gives us a great opportunity to give our clients more information" Christian Del Monte
Minnetonka, MN (PRWEB) November 18, 2010
TMA E-Marketing is honored to have been selected as one of the few companies to be a Yahoo! Web Analytics Consultant Partner. Yahoo! Web Analytics is currently only available to a select few companies throughout the United States and worldwide, making TMA E-Marketing the only Yahoo! Web Analytics partner in the state of Minnesota.
Although there are many analytic products available in the marketplace such as Google's free analytic solution, Yahoo! Web Analytics gives website owners deeper insight into visitor behavior as a result of advanced tracking customization, real time data collection, report filtering, and visitor profile analysis just to name a few.
"We are absolutely thrilled to be one of the select few companies to become a Yahoo! Web Analytics Consultant Partner. Yahoo! Web Analytics gives us a great opportunity to give our clients more information so that they can make better decisions regarding their website marketing," said Christian Del Monte, Executive Vice President of Technology for TMA E-Marketing.
TMA E-Marketing is offering Yahoo! Web Analytics to prospective and current clients who are interested in the opportunity to run more successful marketing campaigns, obtain higher ROI, and gain deeper insight into website visitors without the high costs that are usually associated with robust month to month analytic programs.
TMA E-Marketing is one of the leading Internet marketing companies offering a broad spectrum of Internet marketing services to help companies achieve their ROI objectives. For more information on how TMA E-Marketing can help implement Yahoo! Web Analytics for a company, please call 1-866-460-9214 or visit http://www.tmaemarketing.com/YWA.
About TMA E-Marketing
TMA E-Marketing is an Internet marketing and online advertising company located in Minneapolis, Minnesota and is one of the leading providers of Internet marketing services in the upper Midwest.
About Yahoo! Web Analytics
Yahoo Analytics is able to provide more useful information when users attempt to decode visitors' actions, paths, keywords which lead the visitor to the site and more. Yahoo Analytics is truly putting a personal touch on statistics. For more information please visit http://web.analytics.yahoo.com/.
###