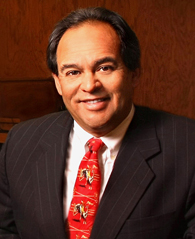 Buckling up does not guarantee safety. Too many people are still driving carelessly and negligently, resulting in serious injuries and deaths on our state's roadways.
Yakima, WA (PRWEB) November 14, 2012
Yakima auto accident lawyer Mariano Morales today praised drivers in Washington after a recent federal report revealed that the state's motorists had the best rate of buckling up nationwide, with 97.5 percent of Washington State drivers using their seat belts last year.
According to the Washington State Patrol, 2011 marked the seventh consecutive year that Washington posted a seat belt use rate above 95 percent. The national average in 2011 was just 84 percent.
"It's good to know the vast majority of Washington residents know how important it is to buckle up. Studies show seat belt use saves lives and minimizes injuries in auto accidents," said Morales, founder of Mariano Morales Law in Yakima. "But buckling up does not guarantee safety. Too many people are still driving carelessly and negligently, resulting in serious injuries and deaths on our state's roadways."
The National Highway Transportation Safety Administration (NHTSA) estimates that from 1975 through 2010, seat belts saved the lives of 280,486 passenger vehicle occupants age 5 and older, including 12,546 lives saved in 2010. NHTSA estimates that if all passenger vehicle occupants age 5 and older wore seat belts, an additional 3,341 lives would have been saved in 2010.
Despite these figures, some Washington motorists still choose not to wear their seat belts. Officers in the Washington State Patrol district that runs from Yakima to Walla Walla stopped 3,852 drivers for not wearing seat belts and issued 3,556 citations in a period that ran through August 2011. That total marked a 3 percent increase over the same period in 2011, according to an article in the Tri-City Herald.
"Drivers in Washington should always put on their seat belts when traveling in a car, no matter how short the trip," Morales said. "However, if you failed to wear your seat belt and were hurt in a crash caused by another driver's negligence, you could still be entitled to compensation for your injuries."
He stressed that even motorists who always wear their seat belts can suffer serious injuries in car accidents.
"While seat belt use is important, it is not enough," Morales said. "We cannot tolerate reckless behavior such as drunk driving, distracted driving and aggressive driving. We must work to keep people safe by keeping dangerous drivers off the roads and by holding them accountable when they harm others."
Citing drunk driving as the No. 1 contributing factor in fatal crashes, Morales pointed out that in 2010, Washington State had 210 alcohol-related driving fatalities, and almost 35,000 people were arrested for driving under the influence.
"In this country, someone died in a drunk driving accident every 51 minutes in 2010, not to mention those who suffered serious injuries," Morales said.
Morales encouraged people hurt by another driver's recklessness to seek legal advice from a qualified personal injury lawyer to help with the financial and emotional aftermath of such an accident.
About Mariano Morales Law
Mariano Morales Law is a full-service personal injury law firm serving clients in communities throughout Washington's Yakima Valley, including Yakima, Tri-Cities (Richland, Pasco and Kennewick), Wenatchee, Grant County and Chelan County. Mariano Morales Jr. started the firm in 1994. Six times, he has been voted "Best Attorney" in Yakima Valley by readers of the Yakima Valley Business Journal. The firm helps clients in product liability, car accident, truck accident, nursing home abuse and neglect and many other cases involving traumatic injuries or wrongful death. The firm's office is located at 1200 Chesterly Drive, Suite 180, Yakima, WA 98902 (local phone (509) 457-1948). To learn more, call toll free at (866) 972-0493 or use the firm's online form.