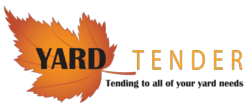 The news services include installation of St. Louis retaining walls as well as outdoor patio installations.
St. Louis, MO (PRWEB) June 11, 2013
Yard Tender, the leading landscaping services company in St. Louis, Missouri, is now offering two new services to their list of offerings for clients, just in time for the busy summer landscaping season. The news services include installation of St. Louis retaining walls as well as outdoor patio installations.
"We are happy to announce the addition of two new services, patio installation and retaining wall installation, just in time for summer," says Yard Tender owner, Gregory Iverson. "The summer is our busiest time of year and we want to ensure our services are up to par with what customers in the St. Louis area will need this year."
Having a patio in St. Louis is a great addition to any home. It increases the home value, adds space for outdoor gatherings and draws children outdoors to play on sunny days. A backyard will be transformed from an unpleasant place to sit, to a great location for spending time outdoors. The word patio is defined as an outdoor space generally used for dining or recreation that adjoins a residence and is typically paved.
A retaining wall in St. Louis will help a property feel separated from a public street or sidewalk. If the home is located in a busy area and a level of privacy is needed, a retaining wall can be built at a higher elevation and keep the property separated from the general public. A garden can be planted within the wall to add another level of privacy and to beatify the location.
Yard Tenders lawn care professionals are clean-cut, uniformed workers, who have a passion for landscaping and attention to detail. They pride themselves in individualized, world-class customer service. On-site estimates help the client get an idea of the project at hand. They are a technology riven company, offering the most cutting edge design software to maximize space and overall aesthetic appeal. Discounted service packages are available, the trucks are clean and the equipment is reliable. They are always on-time, on budget, and guarantee the work completed will meet the customer's standards and expectations.
Yard Tender is the go-to company in St. Louis for residential lawn care, business landscaping and snow removal. If a yard is in need of tending or a driveway is covered in snow, they are the company to call. For an estimate, more information, or general inquiries, call 855-927-3836, email info(at)855yardtender(dot)com or visit 855yardtender.com.
About Yard Tender:
Yard Tender is a landscaping services company that works services the area of St. Louis, Missouri and provides customers with an extremely high standard of professionalism not typically associated with landscaping companies. They provide uniformed workers to do both the labor as well as on-site estimates. The company specializes in lawn care, maintenance, hard scape and landscaping design. Their slogan is, "Guaranteed to leave your neighbors green with envy, without leaving your wallet empty."