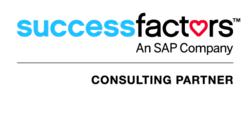 East Moline, IL (PRWEB) January 31, 2013
YASH Technologies, a leading technology services and outsourcing partner for global companies, will host a webinar for human resources, business, and technology stakeholders interested in understanding the evolution of HR and Talent Management and the true business drivers to invest in Human Capital Management (HCM). Dave Anjos, Sr. Technical Alliances Manager, SuccessFactors, and Jackie Bell, Practice Director, HCM, YASH, will be the featured presenters.
The webinar titled, "Evaluating Talent Management? Which Solution is Right for You?" will take place on Wednesday, February 6th, 2013 at 1pm ET, and will cover:

Evolution of HR and Talent Management: Where the market started and how it evolved prior to making choices in investing in TM.
HCM Business Drivers: Determine if HCM and TM are right for you. Ensure your organization understands its value to the business.
In addition, attendees will receive a live demo of the SuccessFactors' Business Execution Suite.
As a SuccessConsulting partner with SuccessFactors, YASH is able to meet the growing demand of the rapidly evolving human capital management and talent management market. YASH offers both the cloud-based SuccessFactors Business Execution (BizX) suite and the SAP® ERP Human Capital Management (SAP ERP HCM) solution, via its cloud services, to deliver a seamless flow of HR and talent data among core HR, performance management, succession management, compensation, learning, recruiting processes, and strategic workforce planning and talent analytics.
Register now for the February 6th webinar.
YASH Technologies will also be exhibiting at HR 2013(booth #745) in Las Vegas, NV, Feb. 26—March 1, and will have HCM experts available to answer questions. For more information, please visit http://www.yash.com or email info(at)yash(dot)com.
About YASH Technologies
YASH Technologies focuses on customer success. As a leading technology services and outsourcing partner for medium and large global customers, we leverage technology and our flexible delivery models to drive performance and business value throughout a customer's enterprise. YASH's comprehensive service approach incorporates a holistic view of our customers that extends beyond delivery. This approach integrates enterprise solutions and services, proprietary best practice offerings, strategic application and maintenance outsourcing, as well as consulting and integration services. YASH is a SEI CMMI (Level 3) and an ISO 9001:2008 certified company with U.S. and India headquarters and regional sales and development offices spread across five continents.
####