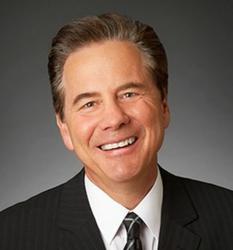 Irvine, CA (PRWEB) May 14, 2013
Drug maker Actavis Inc. has announced that the company will resume sales of a generic version of the popular oral contraceptive Yaz, after an appeals court ruled that Bayer's patent for the drug was invalid. As Reuters reports, this U.S. Court of Appeals decision reverses a previous ruling—from the U.S. District Court of Nevada—that had found the patent to be valid.
According to Reuters, Actavis had started marking its generic Yaz variation in January 2012, but recalled it after the Nevada ruling. But Actavis isn't the only generic Yaz manufacturer impacted by this ruling. Sandoz Inc, the generic drug unit of Novartis, has been marketing its own Yaz alternative since 2011, and will reportedly continue to do so.
"We disagree with the court's ruling and are evaluating our options," Bayer spokeswoman Astrid Kranz said in an email to Reuters. As Reuters further points out, Bayer has faced declining sales in light of competition from generic brands, as well as the potential for serious side effects. In April of 2012, the FDA issued a warning regarding the possibility of thromboembolic disorders and other vascular problems associated with Yaz use.
Irvine personal injury lawyer Jeff Nadrich believes that while the generic drug manufacturers may have been victorious in court, the ruling may only set them up for more serious litigation in the future. According to Nadrich, "Bayer Pharmaceuticals is currently facing an onslaught of lawsuits from Yaz users who claim to have suffered side effects. If the same side effects are experienced by generic users, those manufacturers may face similar liability."
Nadrich urges anyone who has experienced Yaz side effects to speak with a qualified personal injury lawyer for advice.
About Nadrich & Cohen: Jeffrey Nadrich is an Irvine personal injury lawyer with Nadrich & Cohen, a California based law firm with offices in 18 locations across California. The firm has offices in Arcadia, Bakersfield, Fresno, Irvine, Long Beach, Modesto, Oakland, Oxnard, Palm Springs, Redding, Riverside, Sacramento, San Bernardino, San Diego, San Francisco, San Jose, Santa Rosa, and Tracy. Nadrich & Cohen handles all types of wrongful death and serious injury accident cases, including auto, truck, bus, motorcycle, and bicycle accidents, pedestrian collisions, boating accidents, dog bites, defective product cases and nursing home abuse. Victims are encouraged to call 1-800-718-4658 for a free consultation with a Nadrich & Cohen attorney.
Cases:
Bayer Healthcare Pharmaceuticals, Inc. v. Watson Pharmaceuticals Inc. and Sandoz Inc. (Case Nos. are 2012-1397, -1398, -1400)
Bayer Schering Pharma AG v. Watson Pharma and Lupin, Ltd. (Case No. 2012-1424.)
Sources:
Reuters: Actavis to Sell Generic Yaz Birth Control After Ruling; April 16, 2013
U.S. Food and Drug Administration: Yaz (drospirenone/ethinyl estradiol) tablets; April 2012