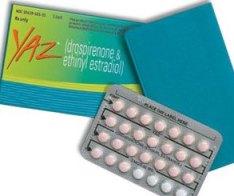 Anyone who suffered a blood clot, DVT, stroke or Pulmonary Embolism after taking the drugs is urged to contact the Yaz Resource Center or speak with a lawyer about their legal options
Orlando, FL (PRWEB) July 18, 2012
The Yaz Resource Center, a patient advocacy group, is alerting women who suffered a side effect after taking the birth control drugs Yaz or Yasmin that the drug maker, Bayer, is settling injury claims. However, only certain claims may qualify and only some law firms can help.
Anyone who suffered a blood clot, DVT, stroke or Pulmonary Embolism after taking the drugs is urged to contact the Yaz Resource Center or speak with a lawyer about their legal options.
On October 25, 2011, The British Medical Journal published a report from The University of Copenhagen that linked the chemicals in Yaz to blood clots. Two days later, the FDA released its own study entitled "Combined Hormonal Contraceptives and the Risk of Cardiovascular Disease Endpoints" which found Yaz and similar drugs could increase the risk of blood clots, DVT and pulmonary embolism by as much as 74%.
The Institute for Safe Medicine Practices' QuarterWatch has also recently released a study on May 31, 2012 listing Yaz and Yasmin as the second-worst drugs for adverse events reported to the FDA in 2011. Together, they resulted in 8,354 side-effect complaints.
Due to the number of claims filed by Yaz patients, a federal Multi-District Litigation court was established in Illinois to handle lawsuits from those affected. The formal case is known as Yasmin and Yaz (Drospirenone) Marketing, Sales Practices and Products Liability Litigation (MDL No. 2100). The court estimates as many as 11,000 patients have filed a claim.
Bloomberg News reported on April 13, 2012 that Bayer would begin settling Yaz lawsuits at approximately $220,000 per case. In its first quarter Stockholders' Newsletter for 2012, Bayer stated it had paid $142 million to settle more than 600 Yaz cases so far.
Now, on July 11th, 2012, The Madison Record reported that the special master appointed to oversee settlement negotiations for the federal MDL case, Stephen Saltzburg, estimates as many as 1,500 settlements have been reached for Yaz lawsuits and negotiations could be concluded within a year.
Anyone affected by blood clots, stroke, DVT or pulmonary embolism after taking Yaz should learn their legal rights as soon as possible.
The Yaz Resource Center cautions that only certain lawyers may be able to obtain a Yaz settlement for those affected. Victims will also be required to submit proper medical records and paperwork. The Resource Center only recommends lawyers and law firms who have already settled Yaz lawsuits.
For more information on research, yaz side effects and litigation news related to the drug Yaz, or to speak with a lawyer, visit http://www.YazLawsuit.com.