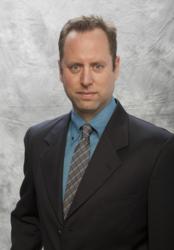 It is outrageous that in this day and age, drug manufacturers are putting less safe products into the stream of commerce and into women's bodies
New York, NY (PRWEB) July 30, 2012
Women who sustained a blood clot from their birth control can potentially expect a monetary recovery in as little as six months. Blau, Brown & Leonard, LLC a law firm based out of New York, NY are representing hundreds of women who have had to endure Deep Vein Thrombosis (DVT), Pulmonary Embolism (PE), and/or a stroke from such products as BeYaz, Yaz, Yasmin, Ocella, Gianvi and NuvaRing. Cases for some of the products are currently settling and Blau, Brown & Leonard, LLC have recently settled a wave of cases on behalf of their clients.
"It is outrageous that in this day and age, drug manufacturers are putting less safe products into the stream of commerce and into women's bodies," Jason T. Brown, one of the trial lawyers for Blau, Brown & Leonard stated. The FDA issued a warning about Yaz, Yasmin and Ocella in late 2011 due to an increased risk of blood clots and thromboembolic events. "The injuries and terms used may sound scary," Brown continued, "But the process to receive compensation couldn't be simpler."
A phone line at (800) 9100-LAW has been set up with 24/7 coverage to answer questions about the 2012 Yaz Litigation Settlement as well as to answer any and all questions regarding injuries from other birth control products and explain which cases are settling and which women may be eligible to participate in the settlement process.
With a couple of clicks of a mouse you can sign up with the firm and they can investigate your case and there is no fee unless they win your case. Blau, Brown & Leonard, LLC handles class actions and mass torts nationwide, but for the last five years a major focus of the firm has been on birth control litigation. If you or a loved one was injured, call 1 (800) 9100-LAW to find out if you are eligible to participate in the settlement.