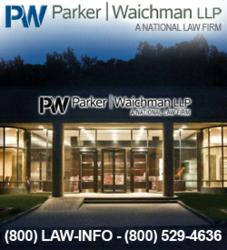 Currently, Bayer is facing some 12,000 lawsuits alleging Yaz or Yasmin caused blood clots, gallbladder damage and other injuries.
(PRWEB) October 24, 2012
Parker Waichman LLP, a national law firm dedicated to protecting the rights of victims injured by defective drugs, is reporting that a new FDA-funded study has confirmed the increased risk of blood-clots with the use of birth control pills such as Yaz and Yasmin. According to the most recent study published in Contraception, women who take oral contraceptives containing the synthetic hormone drospirenone are more likely to suffer from potentially fatal blood-clotting complications compared to those who were taking another type birth control.
Researchers at the Kaiser Permanente Northern California Division of Research gathered data on 573,680 women between the ages of 10 and 55 between 2001 and 2007. The study looked at women who were new users of combined hormonal contraceptives (CHCs), and compared the rate of blood-clot related events amongst women who did or did not take contraceptives containing drospirenone, a synthetic version of the hormone progestin. Overall, the study found that women who took birth control pills containing drospirenone were 77 percent more likely to experience venous thromboembolic events (VTE), which includes blood-clot related conditions such as deep vein thrombosis (DVT) and pulmonary embolism (PE). Deep vein thrombosis is when a blood clot becomes lodged in the deep veins of the leg; this can lead to a pulmonary embolism when part of the clot breaks away and travels to blood vessels in the lungs. Furthermore, the study also found that women who take drospirenone-based birth control pills had double the risk of arterial thrombotic events (ATE), which is when there is a blockage in the arteries, the major blood vessels of the body.
Stephen Sidney, who is the lead author of the study and director of Research Clinics and Kaiser Permanente Northern California Division of Research, advised healthcare professionals to "consider the risks and benefits of drospirenone-containing birth control pills and a woman's risk for developing a blood clot before prescribing these drugs." according to a press release by Kaiser Permanente.
In April, the U.S. Food and Drug Administration (FDA) updated the safety label on birth control pills containing drospirenone, including Yaz, Yasmin, Beyaz and Safyral. According to the agency's Drug Safety Communication, women taking these pills may be three times as likely to experience a blood clot.
Yaz and Yasmin were among the most commonly named drugs in personal injury lawsuits last year, according to the Institute for Safe Medication Practices' (ISMP) latest QuarterWatch Report; there were over 8,300 claims involving the medications in 2011 alone. Currently, Bayer is facing some 12,000 lawsuits alleging Yaz or Yasmin caused blood clots, gallbladder damage and other injuries. Parker Waichman LLP recently filed such lawsuits on behalf of a Texas woman (Case No. 3:12-cv-10934-DRH-PMF) and a Massachusetts woman (Case No. 3:12-cv-10935-DRH-PMF) who developed deep vein thrombosis, allegedly due to Yaz or Yasmin. The suits were filed into the multidistrict litigation in the U.S. District Court for the Southern District of Illinois before Judge David R. Herndon (MDL. No 2100).
Parker Waichman LLP continues to offer free legal evaluations to victims of drospirenone contraceptives, including Yaz and Yasmin. If you or a loved one has suffered blood clots, deep vein thrombosis (DVT), pulmonary emboli, gallbladder disease/removal, stroke, death and other serious injuries while taking one of these birth control pills, please visit the firm's Yaz and Yasmin injury page at yourlawyer.com.
For more information regarding Yaz and Yasmin lawsuits and Parker Waichman LLP, please visit: http://www.yourlawyer.com or call 1-800-LAW-INFO (1-800-529-4636).
Contact:
Parker Waichman LLP
Gary Falkowitz, Managing Attorney
(800) LAW-INFO
(800) 529-4636
http://www.yourlawyer.com