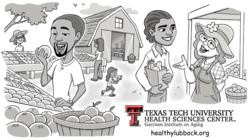 Animation video companies are finding that animation videos have a great impact on consumers and message delivery. Certain aspects of these videos convert leads better than any other online medium.
Saint George, UT (PRWEB) September 20, 2012
Animation Video: The King of Online Marketing
These videos are extremely compelling to viewers because it is easy to take a complex idea and simplify it with pictures and drawings. Ydraw, one of the leaders in the animation video industry, has done extensive research in order to create the best videos with compelling scripts that are guaranteed to keep people interested and learning about any product of service.
Video also is a great tool to get to the top of Google, with Ydraw knowing exactly how to keyword and get video results to the first page. In general, video has a much higher percentage chance of being on the first page of Google than text and pictures alone. With certain methods of optimizing titles, descriptions, and tags with desired words, Ydraw has successfully made it to the first page of may competitive keywords using their animation videos.
Ydraw shares many of their methods with clients and visitors of their site, where learning all about animation video production and how to get leads and sales from these videos is what they focus on. There are many "how to" articles and informative blog posts and pages that lead many of their client to come to Ydraw with the extent of their internet marketing campaigns and projects.
Specializing in video, Ydraw knows how to convert leads, appeal to a wide audience, keep viewers viewing, get their animation videos to the top of Google, and make their clients happy in not only the delivered video, but much more. They want the client to know all the ins and outs of video marketing, and is happy to share their secrets for the success of their clients.