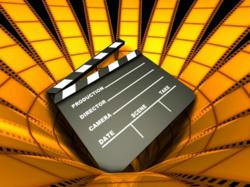 To reach out to the widest audience, make a brand easily locatable, and to engage all types of interested consumers in a way that everyone will understand, the brightest form of marketing today is through online video and whiteboard animation
Saint George, UT (PRWEB) July 12, 2012
Whiteboard animation videos created by Ydraw on the amazing power of video marketing. Let's take a look at the way an average person spends their day. According to HubSpot, More than 1/3 of the world's population is on the internet, with 61% of internet users researching product online before they go to buy it. The majority of Americans begin their purchasing experience by doing online research comparing prices, quality, and reviews of others. Most people start making their fact-finding and decisions on the internet.
What does this say about Online Video?
Most internet users look to search engines when researching products online. One might then wonder how to get their brand to the top of search engines. This is where video comes into play. Search engines by decision weigh video and content that contains video higher in their rankings than any other medium of media or webpage. If a company wants to get to the top of search engines, the easiest way is through using video, and specifically, video that is unique, like whiteboard animation videos.
Is Blogging and Social Media Really Important for Business Marketing?
The simple answer to this question is, yes. And again, video is the most successful for sharing content and engaging audiences through social media and blogging. Why spend marketing efforts on social media sites more than email? HubSpot claims that US internet users spend 3 times as many minutes on blogs and social media than on email. Social media in the US has increased by 365% since 2006, this cannot be ignored by any smart marketer or advertiser. With video being the most sharable and intriguing to people on social media outlets, this is a great way to gain customers and develop a relationship with future consumers.
Is that all video has to offer?
Not in the least. Video is also the most accessible through any outlet that can be used on-the-go. It is essential to engage potential customers through content that is accessible on their mobile phones, or an outlet of any kind. Again, according to HubSpot, 4 billion people on the planet use a mobile phone, while only 3.5 billion of them use an actual toothbrush. Consumers are much more likely to research a product on a mobile phone than on any other device.
To reach out to the widest audience, make a brand accessible and easily locatable, and to engage all types of interested consumers in a way that everyone will understand, the brightest form of marketing today is through online video and whiteboard animation videos.