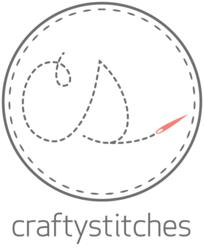 Get Organized, Get Happy, Get American Made
Washington, DC (PRWEB) December 28, 2012
With over 2.3 million weddings in 2011, the American wedding market is a vibrant and thriving industry. According to Bride magazine, couples no longer rely on the father of the bride to finance the celebration; 30% of couples today pay for their own wedding. In addition, couples are waiting longer to get hitched, the average groom is 26 with a 25 year old bride. This has led to an increase in the average wedding budget to a hefty $20,000, with about $4,000 just for the honeymoon.
Among the travel agents, wedding planners, caterers, gown makers, and venue vendors rejoicing, handmade quilted accessory maker CraftyStitches celebrates a successful entry into the robust wedding industry. Americans spend $19 billion a year on wedding gifting, where the Washington DC suburb company has placed itself among the rest. The brand has cornered the handmade niche, focusing on custom-made, personalized, American-Made gifts. Founder Jennifer Michael comments "It is so important for Americans to bring manufacturing back to the United States. Made in America products are high-quality because we are a value driven culture with deep history and appreciation for hard work and creativity." CraftyStitches was proudly featured on Martha Stewart's annual American Made Awards. The brand has done continuously well on home goods trendsetter site One King's Lane as a "Gift for her". And the CraftyStitches Signature Travel Jewelry Roll was even named Bridesmaids gift of the year by wedding media group Adorii.
With 2013 in the view, the company plans a retreat to Atlanta to sit down and reflect on the year's success and strategize the upcoming months. While in Atlanta, the team will attend the 2013 Atlanta International Gift and Home Furnishings Trade Market. CraftyStitches is looking to grow into Australia as well as locally by locating a large studio in Northern Virginia. The brand is also looking to grow the movement through sewing classes, tutorials and a new line of 30 Minute DIY sewing kits. Look for CraftyStitches video tutorials in the near future with quick projects for the busy American to de-stress and re-energize.
Get Organized, Get Happy, get American Made.