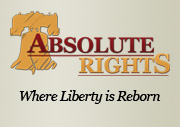 While truly innovative and forward-thinking, the basis of "Seeds for Life" also takes people back to the agricultural heritage of the United States.
Austin, TX (PRWEB) June 22, 2012
A year supply food storage is a lofty goal to set, but not for the people who know the fragility of the world's food supply. For them, a year supply is barely enough, according to the most recent article on AbsoluteRights.com. They've recognized the need for self-sufficiency. The reliability of food supplies can't be counted on forever, which is why the article said so many people are starting and sustaining their own survival gardens.
That's also the reasoning behind Absolute Rights, which has published their latest innovative Special Report, "Seeds for Life: Preservation, Extraction, Storage, and Trade of Seeds." While truly innovative and forward-thinking, the basis of "Seeds for Life" also takes people back to the agricultural heritage of the United States.
Long ago we were a country of farmers and ranchers, with nearly every American family doing some sort of sustainable agriculture, said the article. Back then gathering food for a meal wasn't as easy as driving to the grocery store and swiping a credit card. "Seeds for Life" shows people how to regain their ancestral skills and knowledge and start their own personal food gardens.
Of course, any good garden has to start with good seeds, said the article. The focus of the Special Report is seed selection, maintenance, and storage. The article said there is a fine art to caring for seeds so they grow into life-sustaining nourishment, and "Seeds for Life" guides even the most inexperienced beginners in the entire process.
The article said that the most powerful feature of "Seeds for Life" is its revolutionary way of obtaining seeds. There is an abundance of high-quality organic seeds available for free, and almost no one realizes it. The Special Report provides information on acquiring seeds for far less than any survival seed dealer.
The Special Report goes on to explain the process of storing seeds to guarantee their success and even trading seeds in times of crisis. The value of a handful of seeds shoots to the sky when a disaster ruins the food supply lines, said the article. Knowing how to negotiate using seeds as currency is some of the most useful information any gardener could learn.
Absolute Rights informs patriotic Americans on their given rights, plus helps protect those rights from government or disaster intrusion. Most importantly, it prides itself on alerting people when their rights are being threatened, creating an active and informed community. For more information, be sure to visit AbsoluteRights.com.
The world's oil crisis, depletion of soil, decreasing water supply, and global economic inflation has led to a pressured food system, the article said. Having a personal food supply growing on personal property gives people an immense advantage. The article said to create a year supply food storage system for guaranteed stability no matter what happens.