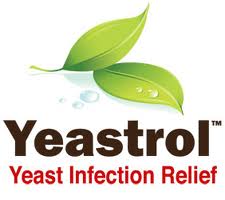 The Yeastrol spray is formulated with multiple natural ingredients.
Danbury, Connecticut (PRWEB) January 17, 2013
Yeast infections are common in both men and women. These bacterial infections can appear in sensitive areas of the human body. A new yeast infection treatment product has been released online by Yeastrol. This new formula provides a unique method of application to help eliminate over growth of the candida organism. This new spray solution is now provided to men and women searching for a natural process of yeast elimination.
Yeast is naturally absorbed in the body through food and is stored in the intestines. In small consumable doses, this organism is not harmful to the body and is one of its useful substances that is ingested naturally.
The over growth of yeast is what can cause a breakout to happen outside of the body in sensitive areas. Itching, redness, tiredness and other symptoms are commonly reported with this infection. The spray now released online is designed to offer immediate relief.
The Yeastrol spray is formulated with multiple natural ingredients. This spray application is one of few available that is administered under the tongue. This method allows easier absorption into the body to fight the candida organism and prevent future outbreaks. As an alternative to creams and oils, this spray solution can be ingested easily with two to three sprays once or twice daily until the infection is eliminated.
Two of the active ingredients inside of this new product includes Candida Parapsilosis and Kreosotum 30C. Each of these natural ingredients are formulated to treat yeast infections differently in men and women. These all-natural ingredients and others are included in the new spray formula. No interaction with existing drugs or side effects are known or reported with the use of this new formula making it safe to sample.
The release of this new formula online is one way that men and women can sample the benefits of this product during an outbreak. The homeopathic nature of the ingredients used help to make this one solution that people who prefer holistic healing methods can use. The doses that are included with each spray bottle can be increased through special incentives that are now offered for men and women who sample the product.
About Yeastrol Spray
The Yeastrol Spray solution is an entirely natural solution to help provide a natural treatment solution for yeast infections. This formula is designed for women and men to use and is packaged with one of the easiest applicators. The spray formula includes the natural ingredients that have helped the parent company to earn acceptance into the Natural Products Association. The Yeastrol Spray formula is now distributed online and can be found in single or multiple month doses. First launched in 2002, the Yeastrol.com website has remained a resource that men and women can use to learn about common skin conditions and elimination strategies.