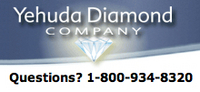 When you cut through all the legalese and technical jargon, our allegations are simple
New York (PRWEB) January 16, 2009
Consumers who purchased rubies or jewelry containing a ruby from Blue Nile, Inc. were not notified that the gems have been treated and contain synthetic ruby and glass, according to an amended complaint filed in federal court yesterday by Yehuda Diamonds.
The original lawsuit, ''Diascience Corp. dba Yehuda Diamond Company and John Does Nos. 1-10, v. Blue Nile, Inc.'', in which Yehuda Diamonds accused Blue Nile of selling treated emeralds without proper disclosures, was filed November 12 in U.S. District Court for the Southern District of New York (Court Case #08-CV-9751).
In the amended petition, ''First Amended Complaint for False Advertising, Unfair Business Practices'', Yehuda Diamonds contends that in addition to selling emeralds (including emerald-containing jewelry) that have been filled with oil, wax, resin or other substances to enhance their appearance, Blue Nile is also selling -- without disclosure -- rubies that contain "numerous fractures prior to having their clarity enhanced via oil filling or otherwise."
Specifically, Yehuda Diamonds' amended complaint includes reports from the American Gemological Laboratory (AGL) showing that rubies Yehuda Diamond purchased from Blue Nile were enhanced by flux healing, a lesser-known enhancement method that deposits synthetic ruby and glass into fractures in the natural ruby and then essentially 'welds' the cracks closed.
A core point of the Yehuda Diamonds complaint against Blue Nile is that Blue Nile does not inform consumers that Blue Nile rubies and ruby-containing jewelry have been subjected to this weld-like synthetic enhancement process.
The amended complaint notes that even subsequent to Yehuda Diamonds' filing of the original lawsuit, Blue Nile failed to disclose on its sales invoices that Blue Nile emerald and ruby-containing jewelry items include gems that have been clarity enhanced.
"When you cut through all the legalese and technical jargon, our allegations are simple," says Dror Yehuda, president of Yehuda Diamonds. "We believe Blue Nile is deliberating misleading consumers about the quality of some of the gems it sells,'' adding that such failure to inform customers ''is in defiance of best industry recommended practices."
Yehuda says that Blue Nile's behavior injures those who have unknowingly purchased treated emeralds or rubies from Blue Nile as well as competitors, such as Yehuda Diamonds, that participate in the online sales of gems and jewelry.
"The court will decide the full legal merits of our charges," Yehuda says. "But when it comes to doing what is best for the consumer, the verdict is already in: Blue Nile doesn't disclose enough."
Yehuda said his company amended its original complaint once Yehuda Diamonds was certain that Blue Nile's willful withholding of information goes beyond emeralds alone. To help verify its suspicions, Yehuda Diamonds purchased three rubies from the Blue Nile website and then submitted those to the AGL in December 2008 for certification. According to the amended complaint, each Blue Nile ruby was deemed by AGL to ''exhibit evidence of moderate (or, faint to moderate) clarity enhancement: Inorganic (Flux Type).''
As Yehuda Diamonds explains in its amended action, such 'Flux Type' enhancement, changes the natural gem and is irreversible. As such, a growing number of industry groups maintain that Federal Trade Commission rules require all jewelers to inform customers in advance that their gems have been so treated.
While Blue Nile did amend its web site disclosures pertaining to its filled emeralds after Yehuda Diamonds filed its initial complaint, Yehuda Diamonds notes in its amended filing that on December 28, 2008 it received an invoice for ''Emerald Stud Earrings in 18K White Gold'' that was purchased from Blue Nile and that the invoice still made no mention of the fact that the emeralds contained in the earrings had been enhanced by oil filling. Likewise, invoices for the three rubies that Yehuda Diamonds purchased from Blue Nile do not disclose that the Blue Nile rubies were flux healed, the suit says.
While Yehuda Diamonds originally asked the federal court to require Blue Nile to offer a full and complete refund to any customers who wish to return emeralds or emerald jewelry to Blue Nile, the amended Yehuda Diamonds complaint now extends that demand to include ruby and sapphires and related jewelry items as well.
Yehuda Diamonds has become a leading industry advocate for full disclosure to consumers of any and all fillings and treatments made to valuable gems, including diamonds. Yehuda Diamonds goes to great lengths to inform consumers of its own proprietary diamond enhancement process, including prominent videos and text on its popular http://www.yehuda.com web site that illustrate the Yehuda Diamonds proprietary technique.
"When a giant retailer such as Blue Nile does not do right by consumers, it taints our entire industry," Yehuda says. He notes that since Yehuda Diamonds filed its initial complaint against Blue Nile, he has been contacted by numerous other jewelry retailers expressing gratitude for Yehuda Diamonds' leadership on this issue.
Full details on the many advantages of Yehuda clarity-enhanced diamonds, which include a lifetime guarantee, are available at http://www.yehuda.com . In addition, the Yehuda Diamonds web site explains why the company encourages consumers to always visit an affiliated local jeweler and personally examine Yehuda Diamonds before they buy. There is never any cost, obligation or sales pressure applied to customers considering a Yehuda Diamonds purchase.
###