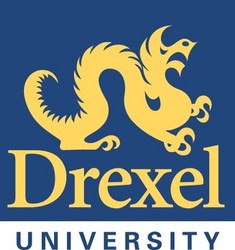 A graduate education at Drexel will help our veterans master the substantive knowledge and practical skills they need to succeed in careers that are at the heart of the Sacramento region's economic engine.
Sacramento, Calif. (Vocus) February 17, 2010
The Drexel University Center for Graduate Studies in Sacramento will hold a special information session on Saturday, Feb. 20 for veterans interested in the GI Bill's Yellow Ribbon Program.
The program allows qualifying veterans to take Drexel courses and receive Drexel degrees without paying any tuition or fees. In addition, depending upon the program, qualifying veterans may receive a living stipend of approximately $1,700 per month. Drexel's Center for Graduate Studies in Sacramento is an "approved campus" by the U.S. Department of Veterans Affairs, as is Drexel's main campus in Philadelphia.
Drexel is one of only a few top-ranked national universities providing 100 percent free tuition for qualifying vets without any limit on the number of veterans participating or the range of degree programs. Drexel also has an Office of Veterans Affairs available to help all Drexel students with service-connected questions. For these and other reasons, G.I. Jobs Magazine has designated Drexel as a "military friendly" university.
The special Veterans session, which will also focus on "understanding financial aid," will begin at noon with information about the six graduate degree programs that start in March at Drexel's Graduate Center, plus the two others that will begin next September. Program representatives will provide detailed information about curriculum, course schedules, faculty and admission requirements in a general information session that begins at 10 a.m.
"Drexel is proud to be able to give back to the many veterans who have volunteered to serve our country during the war on terror," said Carl (Tobey) Oxholm III, Senior Vice President of Drexel University and Dean of its Center for Graduate Studies in Sacramento. "A graduate education at Drexel will help our veterans master the substantive knowledge and practical skills they need to succeed in careers that are at the heart of the Sacramento region's economic engine."
Unlike most institutions participating in the new program, Drexel has no cap on the number of veterans who may enroll, and no cap on the cost of the academic program. The tuition benefits are available whether the student is in Philadelphia or in Sacramento, or taking the courses online, where Drexel teaches more than 80 degree programs.
The University's contribution allows veterans who meet government and University admissions requirements to receive a top-ranked education completely free at the Drexel's Center for Graduate Studies, located at One Capitol Mall in Sacramento.
"As a Yellow Ribbon recipient at Drexel, I have been truly blessed to be provided with the opportunity to get a world class education at no cost," said Garret Earley, a veteran who enrolled last fall at the Center and commutes from Reno. "I know that many veterans spend so much time getting readjusted that they are not able to consider opportunities to use the benefits that society is so gracious to provide. I thank Drexel University for allowing me to attend a top-notch school while being able to support my wife and three children."
The Yellow Ribbon program was authorized by Congress under the Post-9/11 Veterans Educational Assistance Act of 2008 and became effective Aug. 1, 2009. It is the most extensive educational assistance program authorized since the original GI Bill was signed into law in 1944 and paved the way for nearly 8 million veterans to receive training or higher education.
The Department of Veterans Affairs expects 460,000 veterans to participate during the first year of the program. VA officials anticipate a 20 to 25 percent increase in the total number of applications for veteran's educational programs. While the VA takes months to make eligibility determinations, Drexel does not bill the veteran during that process; payments are due only when the VA has acted.
Drexel opened its doors to students in Sacramento in January 2009 and more than tripled its enrollment in its first year. The programs are designed for working professionals and focused at the heart of Greater Sacramento's growth and economic development initiatives -- entrepreneurial business, human resources, education, knowledge management and information science.
For information on the new GI Bill and specific eligibility and benefit questions, visit http://www.gibill.va.gov/ or contact the Department of Veterans Affairs at 1-888-GIBILL-1.
To attend an Information Session, register online at http://www.drexel.edu/sacramento or call (888) 389-3781 or (916) 325-4600.
###