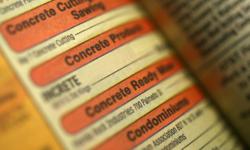 (PRWEB) August 31, 2012
YellowPagesUnited.org has launched a new blog site to inform marketers of the latest Yellow Pages industry news, mobile technologies, social media opportunities and best local search practices. With declining distribution in printed directories as well as online traffic in traditional online yellow pages, YellowPagesUnited.org seeks to provide marketers and business owners with new avenues and insights to generate local traffic to their places of business.
As the industry reinvents itself, YellowPagesUnited.org is focused on providing relevant information about the explosive growth of newly emerging digital platforms and the unique marketing opportunities they represent. The site covers topics such as managing business listing information across the major online directories, migrating business listings from Google Places to Google Plus and multi-channel marketing.
Other feature articles include:

Apple Mapping Technology
Google Buys Frommer's
Local Search Predictions 2012
Managing Social Media
With the migration of users from traditional to online media, understanding how to target and reach them at the local level has become a difficult marketing challenge. YellowPagesUnited.org is in a unique position to fill a much-needed gap as a central repository of trending marketing news, making it a valuable resource to online marketers and businesses alike.
For more information about emerging trends in the Yellow Pages industry, please visit:
About YellowPagesUnited.org
YellowPagesUnited.org is an industry news aggregator, providing news and information about trends in online marketing and emerging technologies to business owners and marketers.