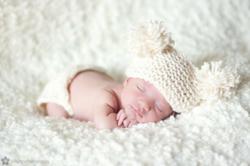 We provide a unique service by combining the support of different healthcare professionals who work together to optimize treatment effectiveness for our clients
Vancouver, British Columbia (PRWEB) September 25, 2012
Yinstill Reproductive Wellness Centre opens its doors in the heart of Vancouver's evolving Main and 19th Street community, offering women a chance to explore and combine their opportunity to conceive.
The wellness centre is lead by Dr. Spence Pentland - a Doctor of Traditional Chinese Medicine and a Fellow of the American Board of Oriental Reproductive Medicine. Dr. Pentland started his practice in 2004 focusing on the treatment of men's and women's reproductive health issues helping hundreds realize their dream of having a happy and healthy family.
"The cost of living in Vancouver is extremely high," comments Spence. "It's quite common for couples to delay starting a family, waiting to become more financially secure. For many, this waiting game works against them. Yinstill Reproductive Wellness Centre offers more variety for those exploring fertility options. We provide a unique service by combining the support of different healthcare professionals who work together to optimize treatment effectiveness for our clients."
"More and more of my patients are augmenting their fertility care with the complementary treatments offered through Naturopathic Medicine and Traditional Chinese Medicine" comments Dr. Jeff Roberts, MD, FRCSC - PCRM Pacific Centre for Reproductive Medicine). "In our busy fertility practice there is limited time to review options beyond what our facility offers. A reproductive wellness group like Dr. Pentland's that can integrate all services is vital to our comprehensive care. Kudos Spence!"
Yinstill is a professional multidisciplinary medical centre dedicated to the treatment of reproductive health conditions. This includes infertility, recurrent miscarriage, Polycystic Ovary Syndrome (PCOS), endometriosis, pelvic discomfort, pregnancy, stress and anxiety as well as supporting couples undergoing In Vitro Fertilization.
In addition to the treatments above, Yinstill gives back to the community and offers resources to help women and couples improve all aspects of life and establish connections with others who are experiencing the same challenges. Launching in October, Yinstill will offer to help women on-the-go improve their personal lives. Seminars will include topics such as; Joyologists - help bring spice back to the bedroom, IVF fertility doctors to inform about assisted reproductive techniques available and Nutritionists offering an education of how a proper diet can optimize fertility and pregnancy. The list of events and seminars is available at yinstill.com.
"Yinstill is an oasis where all practitioners go above and beyond standard care," comments a patient of Yinstill. "Finding different support systems for my infertility journey in one location had a huge impact on my state-of-mind. The affiliation with PCRM is another added bonus to this wonderful centre. Ever since I took my first step into Yinstill I feel like I have the right team around me to achieve our goal of creating a family."
Yinstill offers a destination for women to leave their worries behind and give the body a chance to heal and reproduce.
Dr. Spence Pentland graduated from the acclaimed International College of Traditional Chinese Medicine. He completed his internship at Anhui Hospital of TCM Hefei City, China. Since 2004, Pentland has been treating pain, stress and reproductive health in Vancouver, BC. To book an in-person consultation email info(at)yinstill(dot)com or call 604.873.9355. For more information please visit yinstill.com.