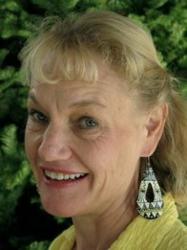 I know that a yoga class is 60 to 90 minutes long and I'm not suggesting you need that kind of dedication
San Francisco, CA (PRWEB) November 14, 2011
San Francisco's New Dawn Yoga announces they are now offering customized yoga lessons that will help cure certain ailments. The lessons will provide clients with tips on how to practice yoga in their own home.
The San Francisco yoga process will last 20 to 30 minutes per day and can cure body aches and release some stress within the body. The best results will happen if the individual practices yoga several times weekly or even a couple times daily.
"I know that a yoga class is 60 to 90 minutes long and I'm not suggesting you need that kind of dedication. But how long does your morning grooming take? 20-30 minutes? An hour? Imagine if you only took a shower once or twice a week because you didn't have time. Worse yet, imagine if that were the habit of one of your regular associates," said Dawn Summers, owner of New Dawn Yoga.
A former student had begun to wake up in the middle of the night with terrible leg cramps. She came back to New Dawn Yoga and Ms. Summers gave her a customized ten-minute practice to do before bed. After two days she wrote that she was 50 percent better. Ms. Summers also suggested that she see increase her mineral intake, items such as potassium and calcium, and within a month she wrote that she is completely cured.
"If you are given the right practice, short, sweet and customized for you, you will experience how simple this life maintenance process can be. And you will probably feel taller, slimmer, more emotionally and physically resilient, with a strong back and happier in your skin," Ms. Summers added.
Call Dawn Summers today at (650) 755-5460 and visit New Dawn Yoga's website http://www.newdawnyoga.com/ for more information about the schedule of classes and type of workshops. The studio is located at 1589 Sanchez Street, San Francisco, CA.
About New Dawn Yoga
New Dawn Yoga specializes in San Francisco yoga workshops for groups and private lessons. Dawn Summers, owner and main yoga therapist of the company, provides basic and advance training of yoga and also provides instructional videos for clients who prefer practicing at home.
###