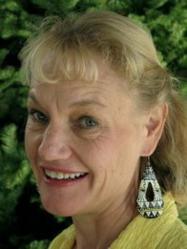 We had a blast, and packed a lifetime into one weekend. I went with my sisters and the retreat was just what we needed to cement a continuing harmonious and supportive sisterly relationship. It was fantastic
San Francisco, CA (Vocus/PRWEB) June 11, 2011
San Francisco's New Dawn Yoga is offering a Swiss Yoga Retreat from August 26-31. The retreat will be held in the beautiful village of Beromunster, Switzerland. New Dawn Yoga has been offering Yoga retreats throughout the Bay Area for years but is now expanding its reach into retreats abroad.
"We had a blast, and packed a lifetime into one weekend. I went with my sisters and the retreat was just what we needed to cement a continuing harmonious and supportive sisterly relationship. It was fantastic," said Susan, a satisfied customer of a New Dawn Yoga retreat.
Individuals can attend New Dawn Yoga's Swiss Yoga Retreat for $1,200-$1,300. The price includes travel to daily adventures, accommodations for five nights with breakfast, three hours of daily yoga instruction and airport pickup in Zurich. A Swiss colleague will be the hostess and will also be leading some of the classes. In addition to the Yoga, students will embark on a wonderful adventure as they will be exploring nearby villages and hiking in the Alps. For those who do not wish to participate in the Yoga, a non-Yoga package is available for friends and partners. With this retreat from New Dawn Yoga, students can relax and meditate to get in touch with their own core beliefs while enjoying the beautiful scenery of Switzerland.
For more information about classes, prices and instructors, contact New Dawn Yoga at 650-755-5460 or visit them at http://www.newdawnyoga.com.
About New Dawn Yoga
New Dawn Yoga Therapy instructs Viniyoga Style, Yoga Poses, Breathing Practices, Group Classes, Private Lessons, Yoga Retreats, Teachers Training Program, Yoga & Christianity Sessions, Back Care Workshops, and Wellness Programs. Programs are taught by Dawn Summers with her assistants who have graduated from New Dawn Yoga Therapy Teachers Training Program.
###