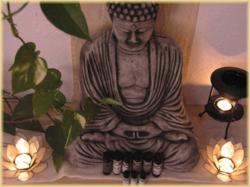 The Ayurvedic courses offered by Escuela Ayurveda are comprehensive and follow traiditional guidelines of Medicina Ayurveda
Buenos Aires, Argentina (PRWEB) April 08, 2013
The Ayurvedic Health Educator program and Ayurvedic Health Practitioner is being offered this year in the Distance Learning Program and Live Internet format. Enrollment is now open.
Ayurveda is the healing science from India. It has been practiced for over 5,000 years by millions of individuals to assist the body in journeying back to optimal health. Ayurveda views health and disease as the end result of how we interact with the world, in terms of our beliefs, perceptions, thoughts, and feelings, which then ultimately determine our actions. Actions in harmony with our inner nature create health, while those dis-harmonious with our inner nature create disease. Yoga y Ayurveda are two sides of one coin.
Established in 1995, the Escuela de Ayurveda de California is the longest running college offering professional training programs for the study of Ayurvedic Medicine in the West. CCA offers a comprehensive curriculum, with three levels of programs leading to certification as a Clinical Ayurvedic Specialist (C.A.S.). The Ayurveda school offers a variety of shorter length workshops and seminars, and trains students to become the healers of the future, Ayurvedic practitioners dedicated to understanding the whole person – physically, emotionally, spiritually. For more information about the programs offered in Spanish (ayurveda en español), please visit EscuelaAyurveda.com or call +1 530 VEDA Programs are offered throughout Latinamerica including Ayurveda Colombia.