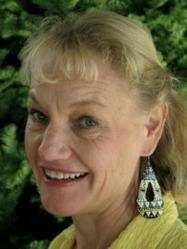 My newest yoga student is 85 years old and just began doing yoga
San Francisco, CA (Vocus/PRWEB) April 05, 2011
Veteran yoga instructor Dawn Summers, founder of New Dawn Yoga Therapy in San Francisco, debunks common yoga myths on her blog, http://newdawnyoga.wordpress.com/. First up: the myth that people have to be flexible to do yoga. She says that anyone who can breathe can become a yogi. New Dawn teaches people of all levels and ages to enjoy the physical, mental and spiritual benefits of a yoga practice on their lives.
"I've heard so many people say, 'I'm not flexible enough to do yoga,'" said Summers. "Can you breathe? Can you move your body even a little bit? Then, apparently, rigor mortis has not set in and you are flexible enough to do yoga."
Summers says yoga is not about trying to bend like Gumby, it's about gradually improving flexibility and mobility at whatever level of health a person is experiencing. She has been teaching private sessions, yoga classes, workshops and retreats to people of all skill levels since 1985, and she has seen the restorative power of yoga do wonders, even for people who are very physically impaired. Summers teaches therapeutic yoga to help people with conditions like hypertension, asthma, arthritis, heart problems, menstrual problems, Parkinson's, Multiple Sclerosis, and chronic pain.
"My newest yoga student is 85 years old and just began doing yoga," said Summers. "She has asthma, congestive heart failure and uses a walker. She doesn't sleep well. She already does physical therapy and has regular massage.
"In a private yoga lesson, I led her though a yoga practice focused on breathing and simple movements which she could do seated on her walker. After her first lesson, she called me to say, 'This yoga is really working! I slept the entire night for the first time since I can remember!' After her second lesson, she said that she really is getting stronger."
Summers urges anyone, even at the age of 85, to forget their preconception that yoga is only for flexible people, and give it a try. New Dawn Yoga provides custom individual lessons and classes for beginners through advanced in the Viniyoga tradition, which emphasizes movement, breathing, and body awareness. Summers also teaches therapeutic yoga for people experiencing health issues and pain.
To learn about the truth behind other yoga myths, including the myth that yoga is a religion, visit Dawn Summers' blog at http://newdawnyoga.wordpress.com/.
For more information about private lessons and classes with Dawn Summers, contact New Dawn Yoga at 650-731-0877, or view them on the web at http://www.newdawnyoga-sf.com.
About New Dawn Yoga Therapy
New Dawn Yoga Therapy is a San Francisco yoga studio that offers private individual sessions, group classes, workshops and retreats in the Viniyoga style. They also offer a yoga teacher training program, yoga and Christianity sessions, back care workshops, and wellness programs. Programs are taught by Dawn Summers with her assistants, who have graduated from New Dawn Yoga Therapy Teachers Training Program. Private lessons with founder Dawn Summers are available in her San Francisco studio located in the Inner Sunset and also in Pacifica, and she teaches classes in various locations.
Dawn Summers has been teaching yoga since 1985, and is certified by the American Viniyoga Institute as a yoga Therapist. Ms. Summers has taught in a variety of studio and corporate settings, and has assisted in the training of yoga and aerobics teachers. She has worked therapeutically with people with a variety of different conditions, including pelvic pain, post-surgery recovery, back pain and sciatica, hypertension, prostate cancer, panic disorder, depression, arthritis, and many other conditions. She is also certified by the Arthritis Association to teach the exercise classes for people with arthritis (P.A.C.E. program).
###