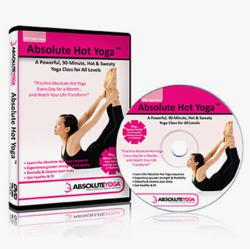 Training to become a yoga teacher has been a life-changing experience for me in so many ways.
Koh Samui, Thailand (PRWEB) June 29, 2011
People that wonder what it would be like to teach yoga for a living, can now find out how simple becoming a hot yoga instructor can be, by taking a comprehensive yoga teacher training course on the island of Koh Samui in Thailand, starting October 2nd, 2011. After a month students will have learned all the skills necessary to teach with confidence and grow in their own abilities.
Whether practitioners are practicing hot yoga daily and have been doing so for years, or are simply enthusiastic beginners, they will have the opportunity to learn from five professional instructors who will provide insights on the specifics of fifty classic poses, as well as a detailed explanation of yoga history and philosophy. These facts will also be supplemented by the yoga instructor training and verbal skills needed to teach others.
There is no shortage of support during the Absolute Yoga instructor training period. Along with the teacher, fellow students will always be present to share their enthusiasm and positive attitude. A previous Absolute Yoga student from Australia, Elizabeth, says, "you should be prepared to work really hard, sweat a lot, and give everything you have come in to the course with an open mind, support your peers, laugh AND cry. Most of all, have a passion for yoga and look forward to changing yourself, meeting wonderful people, and being supported by truly exceptional teachers."
This yoga instructor certification experience is set in the stunning locale of Koh Samui and the "Absolute Sanctuary", which provides a calm and nearly resort-like experience with its 40 rooms, spa, pool, and studio. Three healthy meals are served every day, and student Andrea praises them as "spectacular", saying "I went from being someone who never thought she could survive as a vegetarian, to becoming a convert!"
Learn more about this wonderful experience and its benefits, and get a free "Absolute Yoga Training DVD" online at: http://www.teachhotyoga.com.
Details needed in applications for the Absolute Yoga course such as reference letters and photos can be sent to info(at)teachhotyoga(dot)com. Yoga Alliance provides an accredited 200-hour course so that individuals from every walk of life can become teachers and help instruct fellow yoga practitioners on how to realize their full potential.
###