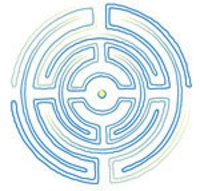 We wanted to create a site that is like Trip Advisor or a consumer review site but very specific to the needs and interests of people who love yoga
Toronto, Ontario (PRWEB) August 1, 2008
Toronto's YogaShare announces the launch of two innovative web 2.0 free services for people who love yoga.
YogaShare offers practitioners of all styles and levels the opportunity to share online insights about their yoga life, yoga classes, yoga studios, yoga teachers, yoga workshops, yoga teacher training and retreats.
YogaShare.net is designed by yogis as a free service to help yoga students find classes, teachers and workshops based on feedback and posted reviews from previous participants. "We wanted to create a site that is like Trip Advisor or a consumer review site but very specific to the needs and interests of people who love yoga" says Janet Nicol, YogaShare's founder and a yoga teacher living in Toronto. .
YogaViews.com is a free social networking site focused on user-generated yoga video content. YogaViews developer Lewis Humphreys explains: "We wanted to create a unique service to yoga, because it has given us so much. We think the phenomenal growth of user-generated videos online could be useful to the yoga community. Yoga is learned by watching, but often in class you miss or cannot see what the teacher is doing in any given moment. Yoga videos can help a student's development and deepen their practice. We offer a free space where you can create your own personal online presence in a community of fellow yogis, solely devoted to yoga."
About YogaShare
YogaShare and YogaViews are free web services for yogis developed by yogis. The initiative for creating the YogaShare web communities came from yoga teacher Janet Nicol who lives in Toronto, and Lewis Humphreys in Tucson, Arizona. Lewis offers sound yoga podcasts from the Sonoran Arizona desert: PadmaSoundsystem.
Contact Info: Janet Nicol
Email: janet @ yogashare.net
###