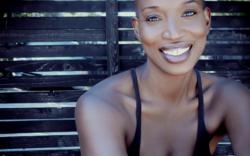 Change your energy... Change your life
Rhinebeck, New York (PRWEB) February 28, 2013
Tracee Stanley ERYT has created a three-day workshop to help those suffering from a broken heart find healing through yoga, meditation, journaling, deep relaxation and yoga nidra.
The Yoga Sutra's describes a place within us that is beyond all sorrow. It is the intention of Tracee's workshop to guide participants to touch that place and to experience self-remembrance and wholeness. The workshop was born from the practices that Tracee received from her teacher several years ago. She experienced profound healing with these time-tested practices that brought her through a very painful betrayal and divorce. Three years later she used these same techniques and practices to ease her grief over her father's debilitating health from dementia and his ultimate passing.
Tracee Stanley ERYT has been studying yoga and meditation for over 17 years. A senior student of Yogarupa Rod Stryker, she was initiated by him into the tradition of Sri Vidya in 2001. She endeavors to offer an understanding of the Tantric teachings and practices to help students live more expansive and fulfilled lives. Known for her thoughtful and compassionate approach, she offers spiritual solutions for real world problems.
Tracee has appeared in many international magazines including Yoga Journal, Heart and Soul, Essence, Cosmopolitan and is featured in Yoga journal's Yoga as Medicine by Dr. Timothy McCall. She has collaborated with spiritual teacher Marianne Williamson, teaching yoga at her Course in Weight Loss retreats.
Tracee produces Inspirational media through her production company Kundali Entertainment and teaches yoga workshops and retreats internationally.