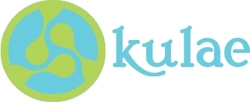 We knew there was a need in the yoga and fitness world for a boutique company that produced high quality, eco-friendly yoga gear at a reasonable cost
Norwell, MA (PRWEB) January 30, 2009
Kulae (pronounced coo-li), announced today the launch of a new line of environmentally friendly, high quality, aesthetically pleasing yoga and fitness gear at a reasonable price. Aimed at enhancing the yoga experience in a way that is more healthy for the user and more friendly to our natural surroundings, yoga gear including yoga mats, towels, bags, blocks, props, Yoga accessories, kits and much more.
"We knew there was a need in the yoga and fitness world for a boutique company that produced high quality, eco-friendly yoga gear at a reasonable cost," said Kulae founder, Greg Egan. "By lending attention to the basic materials used in constructing fitness equipment, we are able to provide a healthier, more comfortable experience for those committed to a healthier lifestyle."
The materials in the flagship product, the tpECOmat, has already been praised by The New York Times calling TPE the #1 material for eco-friendly Yoga mats. In addition to it's earth-friendliness, TPE is made using closed cell construction. What that means for you is that bacteria and germs do not get "trapped" in the mat, as is the case with most natural rubber mats and traditional PVC mats (which use open cell construction). The durability, comfort and traction of the tpECOmat are second to none.
President of Kulae, Bob Perry stated," We also believe karma's realTM. That what goes around comes around and that we all have a responsibility to our communities and to each other. With that in mind, 5% of our proceeds for our Yoga products are donated to various children's charities such as Cystic Fibrosis Foundation, Kids-In-Need, Dr. Martin Luther King Jr. Community Center, and Bring Peace Not Pain "
As Kulae continues to introduce new products to its inventory, the focus of its mission is to provide high quality, environmentally friendly products with complete customer satisfaction. Kulae stands proudly behind all of its products and offers full refunds or exchange on any product you are not completely satisfied with.
Bizatomic.com, developer of Kulae.com, is a leading provider of Ecommerce Websites and Search Engine Optimization Pricing
###