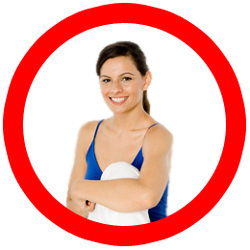 Preventative wellness can be accessed by simply unrolling a yoga mat. Everyone is looking for ways to take an active role in managing health. There are readily available solutions that don't necessarily require insurance or even a doctor
Los Angeles, CA (PRWEB) September 2, 2009
Looking for a bailout? Need a recovery plan? Want to get a health stimulus package? Look no further! September is National Yoga Month! Whether people need to de-stress after a hard day at work or get energized for a day of job hunting yoga can be a mind body fitness bailout. The Yoga Health Foundation, a 501(c)3 nonprofit organization, is coordinating National Yoga Month in partnership with thousands of yoga studios and teachers.
Throughout the month of September, people across the country will have access to an entire week of free yoga classes. This offer is part of the National Yoga Month awareness campaign which is designed to educate, inspire and generate awareness of the positive impact of yoga on health.
In 2008, the Department of Health and Human Services designated September as National Yoga Month. That same year, thousands of yoga and health enthusiasts participated in a 10 City Yoga Health Festival Tour featuring yoga classes, lectures, music, entertainment, green, health and wellness exhibits.
In these tough economic times taking care of our health (mind and body) doesn't have to take a back seat. Yoga is one great way to beat the recession blues and strengthen our bodies. Whether people are trying it for the first time or are experienced yogis looking to deepen their practice, there's never been a more opportune time to practice yoga. The economy and job losses are always on our minds these days, causing anxiety and fear. But yoga provides an accessible way to manage stress for anyone.
"Preventative wellness can be accessed by simply unrolling a yoga mat. Everyone is looking for ways to take an active role in managing health. There are readily available solutions that don't necessarily require insurance or even a doctor," said Johannes R. Fisslinger, co-founder of National Yoga Month and Yoga Health Foundation.
People across the Nation are encouraged to participate in the national awareness campaign by getting One Week of Free Yoga. The free yoga classes and events can play a vital part of a personal recovery plan and stimulus package.
Join millions of yoga and health enthusiasts at hundreds of events nationwide and around the world during National Yoga Month September. Deepen your commitment to a healthy lifestyle by celebrating the transformative power of yoga. Yoga Month invites adults, youth and children to engage in an awareness campaign designed to draw attention to the many benefits of yoga and inspire our fellow citizens to live healthier, happier lives.
Visit the National Yoga Month website to receive One Week Free Yoga and to search for local events.
###