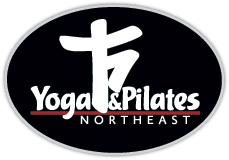 "I have been to a lot of studios and had a feeling I found my home, and now I really have. Yoga & Pilates Northeast is my 'Yoga Home'." - Ashley
Portland, OR (PRWEB) February 01, 2012
Yoga & Pilates Northeast located at 4943 NE M. L. King Jr. Blvd., Portland, will be hosting their one year anniversary celebration on February 18th, 2012, giving local residents the opportunity to meet and greet instructors, and participate in a variety of Class Demos, from 1pm - 3pm. There will be Live Music, Face Painting, Membership Raffles, and the opportunity to meet one of Portland's budding local artists 'Suzanne Garvey' who's work is currently on display.
This one year old venue brings to Portland a revolutionary new fitness trend. The GRAVITYGroup Program is all about time efficiency and productivity for group resistance training. This 30-minute full-body workout produces incredible physical results—results you can see and feel very quickly, while GRAVITYPilates with the multi-level incline plane resistance provided by GTS®, gives Pilates participants the ability to perform exercises more efficiently and effectively for greater, faster results.
Providing 3 studios, and over 40 classes per week, with many of Portland's most talented instructors, YPNE offers some unique classes for purists and those willing to expand into some new and less-traditonal styles.
Yoga & Pilates NE offers classes in traditional teaching styles of Ashtanga, Vinyasa, Yin, Anusara Inspired, Hatha, Kria, along with Core/Mat Pilates, and exclusive classes such as Booty Luv Yoga, Restorative, Detox Flow, Gravity Blast and Gravity Pilates. 
Contact: Jill Lauren
jill(at)yogapilatesne(dot)com
4943 NE MLK JR BLVD Suite 104,
Portland, Oregon 97211
Ph: 503-528-2000
###