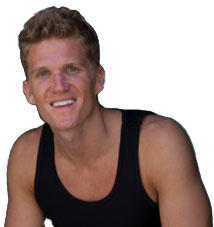 I've lost 15 lbs. and have personally seen how it has positively impacted my outlook and look forward to the opportunity to positively affect others in the Yorba Linda Community. -
Bryce Henson, Owner of Fit Body Boot Camp Yorba Linda
Yorba Linda, CA (PRWEB) October 25, 2012
With its official opening slated for November 5, 2012, fitness boot camp franchise Fit Body Boot Camp Yorba Linda is the culmination of Bryce Henson's dream to transform lives and motivate people into taking control of their health and fitness and thus building self-confidence and a positive outlook on their lives.
For the last 7 years, Henson has been traveling the world running international student work exchange programs in nine of the major world cities that included Los Angeles, London, Barcelona and Hong Kong. Henson has personally placed approximately 950 students throughout the world, and personally led a team that placed approximately 1,500 students with international work study programs. Due to his growing responsibilities and hectic travel schedule, it led little time for Henson to continue his active lifestyle that he had pursued and maintained since childhood
In 2008, Henson decided to make a personal decision to take back control of his health and fitness. He re-dedicated himself to a fitness and diet regiment and also became a NASM certified personal trainer. He lost over 10 lbs. in 6 months and regained his self-confidence. His own transformation became such a catalyst for friends and family to change their own lives that Henson decided to go in search of a fitness business that would leverage all of his skills combined with his passion. Henson did extensive research and decided to open his own Fit Body Boot Camp fitness boot camp franchise because of its proven and established business model.
"I am so excited to introduce myself and share the Fit Body Boot Camp and The Unstoppable Fitness Formula to the Yorba Linda Community," says Henson. "I've lost 15 lbs. and have personally seen how it has positively impacted my outlook on my personal and professional life. I look forward to the opportunity to positively affect others in the Yorba Linda Community with our Yorba Linda boot camp."
About Fit Body Boot Camp Yorba Linda
Fit Body Boot Camp Yorba Linda is part of the family of Fit Body Boot Camp fitness boot camp franchises, whose Global Goal is to expose and engage twenty percent of the world's population to a healthy and fit lifestyle by 2020. Fit Body Boot Camp Yorba Linda is owned and operated by Bryce Henson, a NASM certified fitness professional whose global travels and personal experiences provide him with unique perspectives that he uses to help people become more motivated about their own health and fitness goals. For more information about Fit Body Boot Camp Yorba Linda, visit http://www.fitbodybootcamp.com/ca/yorba-linda-fitness-boot-camp or call (714) 398-8518.