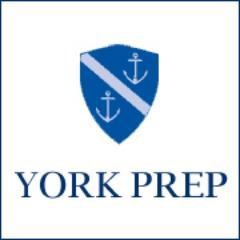 'We're thrilled that 78 percent of our students have already been accepted into college,' said York Prep Principal Reese.
New York, New York (PRWEB) January 30, 2014
York Prep School, a leading private co-educational college preparatory day school in New York City, announced that 34 percent of its 2014 graduating class has been accepted into college under the early decision process. According to York Prep Principal Dr. Robert Reese, an additional 44 percent have already been accepted into at least one college through regular decision.
The graduating class of 2014 is the first class to use the retooled online Common Application, a standardized undergraduate application to apply to more than 500 public and private colleges and universities. Although some students and schools reported difficulty this year with getting into the Common App site, York Prep successfully managed the new process to meet application deadlines under the direction of Jayme Stewart, Director of College Guidance and Janet Rooney, Associate Director of College Guidance. York Prep's Guidance Department prides itself on the ability to prepare young men and women for the college admissions process.
"We're thrilled that 78 percent of our students have already been accepted into college, with a majority being accepted into their first-choice schools. We are proud of the success we've achieved year-after-year of obtaining our goal of every graduating student being accepted into a college of their choice," said York Prep Principal Reese. "York Prep introduces students to the college preparatory process in their freshman year and by the second semester of junior year, each student meets with the College Guidance Department once a week. The result is that the students have a vested interest and a real knowledge of the process."
The prestigious list of colleges and universities that have already accepted York Prep's students for the 2014/2015 term include: American University, Bennington College, Brandeis University, Brown University, Dickinson College, George Washington University, Ithaca College, John Hopkins University, Lehigh University, Muhlenberg College, Syracuse University, Tulane University, University of Rochester and Vassar College.
About York Prep:
York Prep School is a fully accredited private co-educational college preparatory day school located at 40 West 68th Street in the Lincoln Center area of New York City. Founded by educators Ronald and Jayme Stewart in 1969, York Prep's goal is to help students achieve success while upholding academic excellence. 100% of York Prep's graduating classes are accepted into college, with over 85% of students getting into one of their top two choices. The Scholars and Jump Start programs ensure that all students are appropriately challenged and supported. Technology is integrated into every aspect of learning. For more information about the school, please visit yorkprep.org.
###