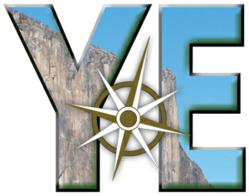 Our new website will serve as a portal that simplifies planning for activities to experience the magnificence of Yosemite National Park.
Yosemite, CA (PRWEB) May 30, 2013
Yosemite tour operator, YExplore, has completed a total website overhaul that has them confident they will increase their web presence while maintaining their status as an industry leader in providing exceptional experiences for Yosemite National Park visitors. The company offers professionally guided Yosemite photography workshops, adventure hikes, and nature tours to individuals, groups, and families who wish to visit Yosemite and return home from their trip with lifetime memories and some of the best photographs they have ever taken.
The redesigned website utilizes technology that offers interactive features to be accessed from any personal device, including a mobile phone. Founder and CEO, John P. DeGrazio, stated, "Many visitors to Yosemite often overlook the resources available for their Yosemite vacation and can miss some of the park's best features. Our new site allows them to choose a safely guided Yosemite activity and book it directly from their home computer, laptop, tablet, or cell phone." Headed by Mr. DeGrazio, the company prides itself on customizing tours based on clients' interests and abilities. He states, "Whether it's a photo class, a nature walk, or an overnight backpack trip to the summit of Half Dome, we will be able to craft a once in a lifetime Yosemite tour that will enhance the experience of our guests". The attention to detail by the company's professional photographers and naturalist hiking guides is unmatched as they design individual programs for every outing. Areas of the park and subsequent trails or photography shooting locations are selected after clients specify their tour objectives, and careful consideration is given to the fitness level and hiking experience of all participants.
DeGrazio's team provides high quality personalized services in this highly specialized eco-tourism endeavor, and he feels YExplore's new website is the vehicle to connect Yosemite travelers with so many unique offerings they may have not known existed. "Our site is filled with strong visuals that allow travelers from the San Francisco Bay Area, New York, or Texas to picture themselves on a Yosemite hike. Let's also not forgot the convenience it provides for international guests from the U.K., Australia, or China with the ability to reserve their outing during their own business hours."
His goal is to create an active community for past and future visitors to share their experiences and prepare for every journey into Yosemite's wilderness. Pages like the Gear Guide offer free holiday planning advice for those who do not choose their paid services but can benefit from how to prepare for a Half Dome hike or any other trip in beautiful Yosemite National Park. "One favorite feature of the new site is it allows all of our previous guests to interact and relive their adventures through use of our social media channels and other pages such as our Yosemite photo galleries and adventure blog," DeGrazio summarizes. "The special moments are when we hear from visitors who have toured Yosemite with us in years past, and they share how it remains one of their fondest memories. After a day or two in Yosemite together, they are no longer clients, they are our friends."
About YExplore
YExplore Yosemite Adventures (http://www.yexplore.com) is the only Yosemite Tour Company that offers custom guided Yosemite experiences (Adventure Hikes, Half Dome Hikes, Multi Day Backpack Trips, Nature Walks, Birding Walks, Wildflower Walks, Snowshoe Hikes and Photography Workshops) 12 months a year. Their mission is to encourage park visitors to connect with the natural world of Yosemite through outdoor experiences that deliver unique photographic opportunities and lasting memories. YExplore is a socially responsible company providing educational services that follow Leave No Trace principles to minimize their impact in nature to ensure that the ecology of the park will not be compromised.
For more information about YExplore, please contact John DeGrazio via email at john(at)yexplore(dot)com or telephone at (209) 532-7014.