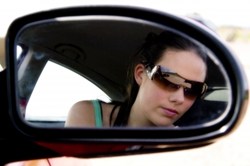 Unfortunately for younger drivers it is a fact that they pay much more for their car insurance
(PRWEB UK) 7 February 2013
Getting to 17 years of age provides millions of teenagers in the UK with the opportunity to get behind the wheel. But getting behind the wheel is seemingly not the rite of passage that it used to be. The cost of learning to drive, increasing petrol prices and high average premiums for young driver car insurance are all factors that are having a negative influence over the decision to take to the road.
The EU Gender Directive came into force in December 2012, coupled with changes to the way in which insurance companies make compensation settlements to serious accident victims, means that young drivers of both genders are unlikely to see a decrease in premiums in the near future.
However, whilst insurance costs for young drivers are high, there are ways to tackle the issue. Popular car insurance comparison site Tiger.co.uk has provided some guidance on how young drivers can get cheaper car insurance:

Think about car insurance before purchasing a car. Buying a car in a low insurance group can save money on insurance premiums and as an added benefit they also tend to have better fuel consumption.
Shop around every year. There are many different insurance brands in the market offering different deals. Compare car insurance for young drivers from a range of companies rather than simply accepting a renewal quote. Tiger.co.uk features many brands that are offering quotes for young drivers.
Consider a telematics-based policy. There are an increasing number of insurance brands that are adopting this technology and this type of policy can take hundreds of pounds off your car insurance. There are many types of telematics policies available that base prices on many different factors. Tiger.co.uk currently features eight insurance companies offering this type of policy.
Andrew Goulborn, Commercial Director for Tiger.co.uk commented, "Unfortunately for younger drivers it is a fact that they pay much more for their car insurance than older drivers. But there are measures that can be taken to try to reduce premiums. We have published a guide on our site that provides even more tips on how to ensure that car insurance is as affordable as possible. Things such as avoiding modifications, keeping annual mileage low and looking into telematics-based insurance can all play a part in helping to keep costs down. Of course, we would always advocate shopping around too. Using a site like Tiger.co.uk helps drivers of all ages to compare prices from a wide range of insurers, some of which specialise in young driver insurance."
About http://www.tiger.co.uk:
Tiger.co.uk is a trading name of Call Connection Ltd. Tiger.co.uk is a UK based, independent motor insurance comparison site, offering insurance quotes from over 150 insurance brands. Call Connection Ltd is authorised and regulated by the Financial Services Authority (number 308374).
Attribution: http://www.guardian.co.uk/money/2012/dec/17/women-eu-car-insurance-ruling