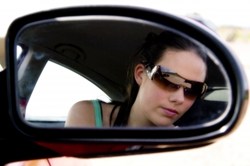 increase in whiplash claims and "crash for cash" scams has resulted in an increase in payouts by insurance firms
(PRWEB UK) 21 August 2012
Earlier this year the Institute and Faculty of Actuaries reported that whiplash personal injury claims had risen by a fifth between 2010 and 2011.
The increase in whiplash claims and "crash for cash" scams has resulted in an increase in payouts by insurance firms which have affected insurance premiums for all motorists, but young drivers' premiums have been particularly affected by it. This is not great news for those trying to obtain cheap insurance for young drivers.
Tiger Watch, the insurance price monitor published by Tiger.co.uk, has documented that over the last 12 months the cost of car insurance for young women has increased by 9.2% and young drivers are paying up to three times the average insurance premium. This trend has prompted insurance companies to provide alternatives for young motorists to improve the affordability of motor insurance. Telematics-based motor insurance is one such innovation being credited with saving young drivers money – a recent report from the British Insurance Brokers Association (BIBA) claimed that in some cases the price of young drivers insurance premiums can drop by as much as £1,000 when taking out a telematics policy.
Telematics insurance requires the fitting of a box about the size of a mobile phone to a car which uses GPS technology to monitor driving habits. Data collected can include the number of miles driven, the time of day when the car is driven, and the force of accelerating and braking. This data is then used to calculate motor insurance prices. Telematics insurance policies can be a good choice when looking for young drivers insurance, where premiums are much higher than those for older drivers. There are also additional benefits to having a telematics box installed; the boxes can also be used as a tracking device in the event of a vehicle being stolen and some can be used to notify the emergency services in the event of a serious accident.
Andrew Goulborn, Commercial Director at Tiger.co.uk commented:
"The increase of whiplash and fraudulent claims is a problem that the industry needs to tackle as it is one of the major contributing factors to insurance inflation. For many Tiger.co.uk shoppers, especially young drivers, telematics policies provide better value than "standard" policies. Drivers buying them like the fact that their insurance prices are based on their actual driving behaviour and careful, safer drivers can benefit from this. We have increased the amount of telematics partners on Tiger.co.uk and now offer quotes from five providers, with the intention of adding more over the coming months."
About http://www.tiger.co.uk:
Tiger.co.uk is a trading name of Call Connection Ltd. Tiger.co.uk is a UK based, independent car insurance comparison site, offering insurance quotes from over 150 motor insurance brands. Call Connection Ltd is authorised and regulated by the Financial Services Authority (number 308374).
Image courtesy of Dundee Photographics / FreeDigitalPhotos.net