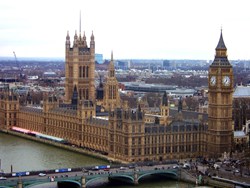 young adults could have to deal with financial conflict between accepting a job offer and affording the car insurance necessary for the commute to work
(PRWEB UK) 6 March 2012
Tiger.co.uk reports the Deputy Speaker of the House of Commons announced that young adults could have to deal with financial conflict between accepting a job offer and affording the car insurance necessary for the commute to work. High premiums mean young drivers are being "punished before they have even sat behind the wheel", he warned.
Mr Evans stated that youngsters in rural areas are particularly badly affected as a lack of regular public transport leaves them with no alternative to driving.
The MP has called upon insurance firms in the UK to use "more imagination" to solve the problem. Potential solutions might include the offer of a rebate on young driver car insurance after a year of no claims, or pricing a quote based on scores achieved in the practical driving test, Mr Evans suggested. He has also said that he hopes to meet with the Association of British Insurers (ABI) shortly to discuss how to approach the issue.
As reported in Tiger Watch, the car insurance price monitor, whilst the rate of inflation in premiums seen in 2010 and the early part of 2011 appears to have slowed, young drivers are still being quoted very high insurance prices.
Andrew Goulborn, Commercial Director for car insurance comparison site Tiger.co.uk commented, "Unfortunately for younger drivers it is well documented that they pay much more for their car insurance than older drivers. There are measures that can be taken to try to reduce premiums however. We have published a guide on the site that provides tips on how to ensure that car insurance is as affordable as possible. Things like driving a vehicle in a lower insurance group, avoiding modifications, keeping your annual mileage low and looking into telematics-based insurance can all play a part in helping you to keep costs down. Of course, we would always advocate shopping around too. Using a site like Tiger.co.uk will help you to compare prices from a wide range of insurers, some of which specialise in young driver insurance."
About http://www.tiger.co.uk
Tiger.co.uk is a trading name of Call Connection Ltd. Tiger.co.uk is a UK based, independent car insurance comparison site, offering insurance quotes from over 150 motor insurance brands. Call Connection Ltd is authorised and regulated by the Financial Conduct Authority (number 308374).