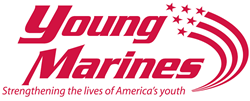 The national symposium provides an outlet for the ideas of those Young Marines who have earned the right to call themselves the leaders of our organization.
Washington D.C. (PRWEB) October 10, 2013
Advanced or senior members of the Young Marines will be traveling to Arlington, VA, for the annual national Young Marines Symposium held Thursday to Monday, Oct. 10–14, 2013.
"The national symposium provides an outlet for the ideas of those Young Marines who have earned the right to call themselves the leaders of our organization, said YM SgtMaj Dakota Richter, the national Young Marine of the Year. "These Young Marines have proven themselves to perform at the highest levels, and through this symposium, they have the right and responsibility to represent the voices and welfare of over 10,000 of their fellow members."
The symposium's origin occurred during a trip to Korea in September of 2000 to commemorate the landing at Inchon. The Young Marines were the invited guests of the Republic of Korea Marines (ROK Marines) and the Korea Marine Scouts, a youth organization similar to the Young Marines.
One afternoon the attendees had some down time so Mike Kessler, national executive director/CEO of the Young Marines, gathered the 15 Young Marines, and they began talking about the program and what they could do to make it better.
"They came up with some great ideas such as a mascot and a ship's store," Kessler said. "It occurred to me that this kind of exchange was necessary in giving program ownership to the Young Marines. We do this for the very reason that it gives the Young Marines a say in how we can continue to make our program better by implementing their ideas."
Today, the format is two days of brainstorming, and at the close of the symposium, the participants formally present their ideas to staff members of the national headquarters. Topics include drug demand reduction education, training requirements and national guidebooks, marketing locally and on a national level, how to engage and mentor junior Young Marines, fundraising and community service.
Attendees include YM SgtMaj Dakota Richter, the National Young Marine of the Year 2013-2014, who belongs to the Northern KY Young Marines. Also attending are the six division winners of the Young Marines of the Year, the top 10 graduates from Young Marines Advanced Leadership School and two invited Young Marines.
List of attendees:
Dakota Richter of Crestview Hills, KY - Northern Kentucky Young Marines
Pierce Gilman of Candia, NH - Boston Young Marines
Austin Cobb of Cary, NC - Capital City Young Marines
Shana Perez of Waco, TX - Heart of Texas Young Marines
Corin McKee of Plainfield, IN - Central Indiana Young Marines
Ian Search – Sweet Home, OR - Linn/Benton Young Marines
Advanced Leadership School Top Ten:
Oscar Pinate of Miami Springs, FL - PFC Bruce W. Carter Young Marines
Blake DeWeese of Beaverton, OR - Oregon Cascades Young Marines
Michael Borka of Swartz Creek, MI - Shiawassee Young Marines
Codi Headrick of Fredericksburg, VA - L/CPL Caleb Powers Young Marines
Darian Cousino of Monroe, MI - Monroe County Young Marines
Matt O'Brien of Finksburg, MD - Carroll County Young Marines
Felix Pasto of Chula Vista, CA - San Diego Young Marines
Daniel Sundine of Wichita, KS - Tornado Alley Young Marines
Conner Hamilton of Cleveland, TN - Southeast Tennessee Young Marines
Brandon Gregg of Kennewick, WA - Columbia River Young Marines
Special Invitees:
Kayla Hall of Forney, TX - Trinity Valley Young Marines
Mary Wessell of Geneva, OH - Ashtabula County Young Marines
The Young Marines is a national non-profit 501c(3) youth education and service program for boys and girls, age eight through the completion of high school. The Young Marines promotes the mental, moral and physical development of its members. The program focuses on teaching the values of leadership, teamwork and self-discipline so its members can live and promote a healthy, drug-free lifestyle.
Since the Young Marines' humble beginnings in 1959 with one unit and a handful of boys, the organization has grown to over 300 units with 10,000 youth and 3,000 adult volunteers in 46 states, the District of Columbia, Germany, Japan and affiliates in a host of other countries.
For more information, visit the official website at: http://www.YoungMarines.com/.