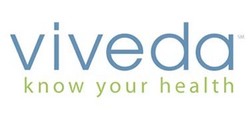 We believe in treating the whole person, mind body and spirit, to attain good health
Bloomington, Indiana (PRWEB) January 29, 2009
Predictive Physiology and Medicine (PPM), a life sciences company that develops predictive and personalized health products, today announced the much anticipated release of its new Viveda Health Assessment. A breakthrough in personalized and preventive health care, Viveda uses its unique molecular health evaluation to provide valuable personal health data. Armed with this information, patients and physicians can make effective decisions for improving health and preventing disease.
Personalization sets Viveda apart from current health tests, physicals and evaluations. Viveda speaks directly to patients in a language they can understand. It provides an evaluation of current health, along with tips, articles and resources specific to that individual's health situation. This kind of personal health data transforms individuals from passive patients to active participants in their own health management.
Viveda is also a model for a new form of predictive and preventive health care. It's powered by a bioprofile -- a unique molecular health evaluation that can detect potential problems earlier, sometimes even before symptoms occur. Patients and physicians can evaluate susceptibility to heart disease, hypertension, diabetes, stroke, metabolic syndrome, and stress related health problems.
Early detection means early intervention and Viveda points physicians and patients towards the preventive health behaviors that safeguard health and wellness. Once a patient has implemented the new behaviors, the Viveda assessment can be repeated and results compared to see if the intervention is working or if the strategy should change.
Dr. Jeffrey Gladd, Director of the Parkview Center for Integrative Medicine in Ft. Wayne, Indiana is one of the first physicians to offer Viveda. "We believe in treating the whole person, mind body and spirit, to attain good health," says Gladd. "We're excited to have Viveda as one of the tools we'll use to help our patients evaluate, understand, and improve their own health and wellness. It's efficient and convenient, allowing us to order assessments online and providing our patients with secure, online access to their results."
Small business owner Janet Barrows recently completed a Viveda Cardio Assessment. "I threw myself into building my business five years ago and really let my health go," said Barrows. "Viveda revealed potential health problems that my physician and I have taken action to correct." Barrows went on to say, "Good health is a gift that I don't want to take for granted and Viveda enables me to understand and manage my own health."
About PPM
PPM is a life sciences company that empowers people to take control of their health through personalized and predictive health products. Using cutting edge analytics and informatics PPM has researched more than 60 years of findings accumulated by the medical and research community to develop the bioprofiles that power Viveda. A more complete picture of current health, a bioprofile indicates an individual's susceptibility to conditions like heart disease, stroke, diabetes, high blood pressure, and metabolic syndrome. Additional information at http://www.PPMWellness.com .
About Viveda
Viveda is a suite of seven health assessments available to consumers through a physician. Consumers can either visita Viveda MD or request the assessment from their own physician. Once the physician orders the blood test required for the Viveda Health Assessment, analysis and online results are completed in just 7-9 days. The antithesis of current health tests, physicals and evaluations, Viveda is colorful, easy to use, and employs language the layman can understand. It gives individuals control of their own personal health data through secure, online access (24/7) to results and information specific to their situation. Equipped with this information, individuals can talk with their physician about the specific health behaviors needed to improve and protect long term health and wellness. To get more information or find a Viveda MD, visit http://www.MyViveda.com .
###