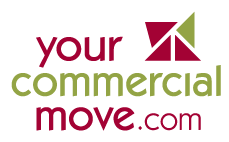 subscription free until January 2012!
UK (PRWEB UK) 14 July 2011
Announcing a subscription free period until January 2012. http://www.yourcommercialmove.com is supporting the commercial needs of Start Up and Small Businesses. Obtaining concise and relevant information can be difficult and time consuming, the ability to reach all commercial property and service providers required, in one place, by Town and County, with the added benefit of Communities and Forums, is a unique proposition.
For commercial properties, solicitors, accountants, web designers, web developers, marketing services, business insurance, company formation and registration, virtual assistants and PA's, http://www.yourcommercialmove.com is a single source for Startup and Small Businesses.
Generate more demand and leads from the start up and small business community via Your Commercial Move, for retail premises, serviced offices, businesses for sale, franchises for sale, business publications, IT products and support. Maintaining and growing your customer base is an every day critical activity for all businesses, large and small.
The benefits of being able to easily reach local providers are often discussed but resources to provide the facility don't exist. For commercial communities, forums, investor opportunities, mentor support, business share, property share, classifieds, 'local' networking, recruitment http://www.yourcommercialmove.com is a single source.
As a commercial property owner or Landlord why list commercial properties on an unexciting, highly expensive 'me too 'website? No other site is focussed on the needs of Start Up and Small Businesses, the growth area for our economy. We are all keen to see the evidence of economic growth in our local Towns and Counties via occupied shops, offices and industrial units. Working together to achieve this is a must.
###