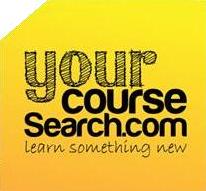 I get people writing to the site that tell me how they have discovered something about themselves they never knew – such as a hidden talent or a love for an activity they never thought they would enjoy
Gloucestershire (PRWEB UK) 29 October 2011
YourCourseSearch.com offers people of the United Kingdom, Ireland and Europe a place to go and discover inspiration…they'll also learn a new skill while they are at it. The site has recently partnered with several hundred organisations that offer courses, workshops, learning holidays, and one to one tuition.
The site offers something for everyone including:
Painting
Photography
Book Binding
Candle Making
Food and Drink
Organic Gardening
Hip Hop Dance
Conservation
Sustainable Living
The site has courses you would expect and some you wouldn't. Gloucestershire resident Elliot Meads who is 18 years old started the site as a way to help people find interesting and engaging workshops, courses and learning holidays. It's a vibrant community where learners and teachers come together in a perfect match.
Elliot enjoys learning new things all of the time and hopes that people will be able to develop or find their passion by attending a course or workshop to their liking.
Here's how the site works:
Let's say Emma in London wants to take a class in advanced dressmaking (yes that is one of the courses on YourCourseSearch.com). She would go to the free website and do the following four-step process:
1) Search for a dressmaking class in her area
2) Find the perfect location
3) Book her class
4) Attend the course and learn how to make a dress!
All of the classes on YourCourseSearch.com are taught by experts who love what they do. Elliot says it brings him great satisfaction knowing that the website is a helpful tool that people can benefit from. Plus, it's completely free to use! New courses, workshops, and learning holidays are being added all of the time so people can check back often.
Elliot goes on to say, "I get people writing to the site that tell me how they have discovered something about themselves they never knew – such as a hidden talent or a love for an activity they never thought they would enjoy."
###