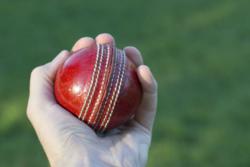 The Club's Commercial Manager, Chad Murrin, agrees; "I'm delighted YOUR Insurance has joined our panel of sponsors – it's great to have another local firm supporting us."
Surrey (PRWEB UK) 14 February 2013
The deal, agreed in January, boosts the Club's coffers - enabling 'grass roots' cricket to continue to thrive - and supports the Beer Festival, held at Woodbridge Road later this year.
As well as a named sponsor, YOUR Insurance will provide the club with marketing material and attend events. Marketing Manager, Annie Plaskett, comments: "It's great to be involved with the Club; this sponsorship sits well with our ethos to support the communities we insure and we look forward to some great cricket and an equally impressive beer festival."
YOUR Insurance specialises in sourcing business cover for small to medium-sized firms in Surrey and across the UK. Whilst primarily an online provider, local businesses have access to advisers as they're based in the High Street.
To find out more visit http://www.yourinsurance.co.uk or ring 01483 448741
YOUR Insurance was set up in 1997 as a specialist online business insurance provider, sourcing cover via a panel of market-leading insurers.
YOUR Insurance is part of Towergate Underwriting Group Ltd - Europe's largest independently-owned insurance intermediary offering over 200 specialist insurance products. It's authorised and regulated by the Financial Services Authority.
Media Enquiries
Annie Plaskett, Marketing Manager, YOUR Insurance, T: 01483 448741 or E: Annie.Plaskett (at) towergate (dot) co.uk
Francesca Breeze, Freelance Journalist/PR Consultant, T: 01273 421115, M: 07710 963838 or E: Francesca.breeze1 (at) ntlworld (dot) com