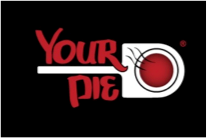 Atlanta (PRWEB) October 02, 2015
Deep dish or thin crust? Everyone in Chicago has an opinion which style of pizza is better, but the debate is about to be over with a new contender entering the market. Your Pie, the originator of the quick-serve, brick-oven, customized pizza category, is entering Chicagoland to bring a whole new type of hand tossed pizza to the masses, and taking its first step in dominating the Midwest.
Your Pie will be opening at 2085 Tower Drive in Glenview, IL on October 2. Local franchisee Shawn Reinhart will be operating the new restaurant, with plans to open at least seven locations throughout the Chicago area over the next five years.
Reinhart's experience in the pizza business dates back to his high school job at Domino's Pizza. He managed several restaurant brands in both his home state of Wisconsin and Chicago. He has opened four restaurants for independent owners and Your Pie at The Glen will be his first ownership role.
"I caught the itch to open my very own restaurant after spending years working for other brands," said Reinhart. "The fast casual pizza segment is hot right now, so when looking at opportunities to pursue, why not choose the originator and leader in the space?"
Drew French, who founded Your Pie in 2008 in Athens, Ga., has had his sights set on Chicago for some time, but he wanted to find the perfect franchisee to spearhead growth in the market.
"When you think of Chicago, one of the first things that comes to mind is pizza," said French. "There is plenty of room for growth for our down-the-line concept to become the next Chicago staple. Chi-town is going to go crazy for the level of authentic Italian quality and customization Your Pie offers."
The opening of Your Pie's Glenview location sparks the brand's aggressive growth plans across the state of Illinois. Your Pie has 23 locations in nine states throughout the county, and the brand is on pace to have 27 restaurants open by the end of 2015 and cross the 50 unit mark by the end of 2016. With new locations opening from Chicago to Houston this year, the brand is entering six new markets in 2015, with even more franchised opportunities available across the country.
"Our hand-tossed dough, brick-oven baking technique, dedication to working with other local businesses and grass-roots community partnerships are our primary differentiators that make Your Pie unique," French added. "We're excited to share our customized product with the Chicago market, make our mark on the pizza industry there, and begin our expansion throughout Chicago and across the Midwest."
ABOUT YOUR PIE
Your Pie is the world's originator of the quick-serve, brick-oven, customized personal pizza category. A culinary entrepreneur since his teenage years, Your Pie founder Drew French combined his passion for innovative restaurant concepts with brick oven technology to create the highest quality pizza available at incredible speed. Drawing from family recipes from the island of Ischia, Your Pie uses hand-tossed dough, only fresh ingredients, homemade pizza sauces and salad dressings, and offers vegan, vegetarian and gluten-free pizzas, as well as traditional pizzas. Customers who dine at Your Pie have come to expect the best tasting pizza served with speed without sacrificing flavor. Your Pie is a state of mind and the brand stands by its motto to "express your inner pizza", investing in local communities and encouraging diners to let their culinary creativity run wild. For more information about Your Pie or franchising opportunities, please visit http://www.yourpie.com.
###