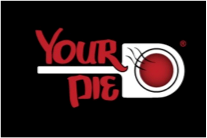 ATHENS, GA (PRWEB) September 30, 2016
Your Pie, the originator of the quick-serve, down-the-line, customized pizza category, is entering new communities across the country at rapid rates. With three grand opening celebrations happening in three different states—Texas, Maryland and Georgia—in the month of September alone, it's clear that the innovative brand is continuing its tradition of raising the bar in the nation's booming fast casual pizza industry.
Your Pie celebrated its first September opening in Frisco, Texas with two passionate and business-minded franchisees. After moving his family to the area for a new job, Matt Posner realized that the door was open for him to open his own business. So he teamed up with his neighbor and friend—Jon Lee—who shared his entrepreneurial spirit. At first, they weren't sold on a specific brand or concept, but they knew they wanted to invest in the increasingly popular pizza industry. As the concept that launched the industry's fast casual segment, Your Pie was the perfect fit.
"We always knew that we had a strong interest in the pizza business. The segment is experiencing such rapid growth right now," said Posner. "At first, we weren't familiar with Your Pie's concept. But as soon as we met with the corporate team, we knew it was the right choice for us. They go above and beyond as a franchisor, from establishing a unique vision to creating a positive business partnership experience for their local owners."
Posner and Lee opened up their Your Pie franchise on September 16. And that's just one of three new openings the brand is experiencing this month—Kitran Patel opened a location in Salisbury, Maryland on September 23, and Bob Rosato is starting his growth of the brand with a restaurant in Peachtree City, Georgia on September 30.
These three consecutive openings come as Your Pie celebrates impressive brand momentum leading into the end of 2016 and beginning of next year. Right now, the brand has more than 30 locations in nine different states across the country, with 49 more restaurants currently in development. With new locations opening their doors from North Carolina to Arizona this year, Your Pie is positioned to continue this trend of expanding into new markets at record rates.
When new franchisees sign on to open their own restaurants and current owners decide to pursue multi-unit ownership, Your Pie does everything in its power to set them up for success. With a corporate support team and strong network of local entrepreneurs, the brand ensures its operators are ahead of industry trends and best practices.
"We're thrilled to have three new restaurants opening their doors for business this month. It goes to show that our proven business model is working in different communities across the country," said Ken Caldwell, Your Pie's vice president of development. "We're confident that this rapid growth trend is going to continue as we introduce more consumers to Your Pie's superior craft pizzas and unique business model. There isn't another pizza concept out there that can compete with our hand-tossed dough, brick-ovens or commitment to becoming integral parts of the local communities that we serve."
ABOUT YOUR PIE
Your Pie is the world's originator of the quick-serve, brick-oven, customized personal pizza category. A culinary entrepreneur since his teenage years, Your Pie founder Drew French combined his passion for innovative restaurant concepts with brick oven technology to create the highest quality pizza available at incredible speed. Drawing from family recipes from the island of Ischia, Your Pie uses hand-tossed dough, only fresh ingredients, homemade pizza sauces and salad dressings, and offers vegan, vegetarian and gluten-free pizzas, as well as traditional pizzas. Customers who dine at Your Pie have come to expect the best tasting pizza served with speed without sacrificing flavor. Your Pie is a state of mind and the brand stands by its motto to "express your inner pizza", investing in local communities and encouraging diners to let their culinary creativity run wild. For more information about Your Pie or franchising opportunities, please visit http://www.yourpie.com.
###