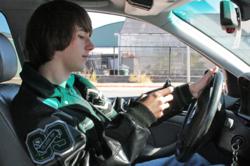 Saint George, UT (PRWEB) October 19, 2012
Youth Evaluation and Treatment Center Announces New Guide to Teens and Texting
Texting and Driving
Prohibit texting and driving under all circumstances. Make clear guidelines that let teens know that there will be consequences if they get caught texting and driving. A good privilege to use in weight of getting caught texting and driving is to take away phone privileges. It is important to talk to the teen about the dangers of texting and driving, which can lead to traffic violations, reckless driving, or serious accidents. Remember, texting and driving is illegal in many states, and that in itself says it has the potential to be very dangerous. A good thing to practice is storing cell phones in the glove compartment, back seat, or trunk of cars. There are also usually various safety features that can be enabled to disable texting and driving.
Texting and Sleeping
Do not allow texting to interfere with getting a great night of sleep. When texting gets emotional or stressful, this can make people not fall asleep as well. Sleep loss, difficulty sleeping, or poor sleep are all factors in the use of texting while trying to fall asleep. A good tactic to practice is to leave cell phones on the opposite side of the room when going to bed. This will help in keeping the urges from texting while trying to fall asleep, conditioning the body to get a better night sleep.
Sexting
What is sexting? Most youth evaluation and treatment centers explain these as being text messages between people that contain sexually explicit pictures or references, which in many places is now common for teens. It is important to teach teens that it is not acceptable to engage in this kind of activity, explaining to them the emotional consequences that can be paired with this kind of texting. Explain to teens the possibility for long-term impacts, because of the possibility that these pictures can be stored on phones for long periods of time, and then later used in uncomfortable situations. Once it is in circulation, there is no way to control who views it or who has it. Make sure all teens know the dangers of texting explicit content to people, because in some states these types of pictures are considered criminal if minors are involved. Just remember teens should be comfortable with the whole world seeing whatever they text.
Different aspects of texting can be dangerous to teens as well as any person, and Eagle Ranch Academy as well as other youth evaluation and treatment centers understands the risks associated with texting, and the benefits of teaching teens how to manage their phones before developing bad habits.
Alecsy Christensen