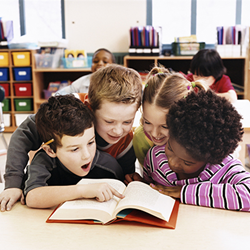 Cavaliers Youth Fund continues to provide powerful and effective education programs that improve outcomes for a large number of families in our region, and they deserve the support of our entire community
Cleveland, OH (PRWEB) February 15, 2017
The Westshore Agency, an Ohio-based firm providing asset protection services and financial planning assistance to families and business professionals in and around the Cleveland metropolitan area, is announcing a joint charity drive in conjunction with the Cavaliers Youth Fund to benefit children and young adults in the region.
The Cavaliers Youth Fund provides the Cleveland community with a broad range of programs that serve children, young adults, and families of all backgrounds. These programs are engineered to instill positive skills in community-related areas, such as education, health, social skills, employment, and entrepreneurship. Cavaliers Youth Fund also hosts a Read to Achieve campaign that focuses on improving literacy skills for children and adults.
"Cavaliers Youth Fund continues to provide powerful and effective education programs that improve outcomes for a large number of families in our region, and they deserve the support of our entire community," says Greg Brawner, executive director and founder of The Westshore Agency.
Brawner and his team are working to build relationships with civic leaders, families, and business owners in the Cleveland area by reaching out across an expanding social media network and employing a dedicated email update system. Continuing efforts to raise publicity for the Cavaliers charity event will include a full length story in an upcoming edition of The Westshore Agency's online magazine "Our Hometown": http://www.thewestshoreagency.com/Our-Hometown-Magazine_46.
As members of the national charity support network "Agents of Change," Brawner and his team have assisted more than half a dozen Cleveland area charities over the last year and a half. Going forward, the Westshore Agency is committed to finding and supporting a new regional nonprofit cause every sixty days.
Everyone that would like to join the Westshore team in the charity drive to support the Cavaliers Youth Fund and improve outcomes for young people in Cleveland is encouraged to step forward and be part of the event by following this link: http://www.thewestshoreagency.com/Supporting-The-Youth-In-Cleveland_12_community_cause. More information on charitable organizations and nonprofit foundations that have been previously assisted by The Westshore Agency are cataloged on the firm's Community Causes roster: http://www.thewestshoreagency.com/community-cause.
About The Westshore Agency
The Westshore Agency team ensures the ongoing protection needs of hundreds of families. We can help you protect the things that are important to you – your family, home, car, boat, and more. Westshore also offers a wide range of financial services that can help you secure your future and the future of your loved ones. The Westshore Agency is committed to earning the business of new clients by forging earnest relationships, providing superior service, and offering real world information about the insurance mechanisms best suited to your needs. Whatever you need protected, Westshore has you covered. To speak with a knowledgeable Westshore representative, browse to http://www.thewestshoreagency.com/ or call 440-892-1700.