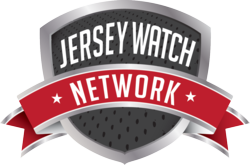 Jersey Watch will revolutionize the youth sport experience for administrators, coaches and parents
Athens. OH (PRWEB) April 17, 2012
Digital Edge Sports Inc. will launch an interactive online sports network for youth organizations known as "The Jersey Watch Network" on April 17. The website will serve youth sport organizations and provide a centralized suite of features for youth administrators, coaches and parents.
The Jersey Watch Network aims to make the world of youth sports more interesting, fun and hassle-free for all parties involved through the use of free administrative and social tools. These tools include interactive schedules, rosters, news, up-to-the-minute scores and messaging features that will make it easy for coaches and administrators to manage their leagues. Parents will also be granted an unprecedented level of involvement through the use of photo and video sharing, social media integration and calendar features.
"Jersey Watch will revolutionize the youth sport experience for administrators, coaches and parents," said David Carter, the founder and CEO of Digital Edge Sports Inc. "We've combined administrative features and web-based tools for leagues, with an innovative framework for parents, friends and fans. Our development and design is a direct reflection of the feedback we've received from youth leaders, coaches and parents."
The network will be free to organizations and users thanks to the local support of regional founding partners and Digital Edge Sports Inc.'s "hyper-local" marketing strategy which emphasizes the crucial role local businesses play in the world of youth sports. Category-exclusive branding will keep the Jersey Watch Network clutter-free and easily navigable.
Several Columbus area youth organizations have already committed to using the product, and the Digital Edge Sports team plans to accelerate outreach efforts later in April. The network's inception will be in central Ohio, with expansion plans for the Cincinnati and Indianapolis areas already in place.
About Digital Edge Sports Inc.: Digital Edge Sports Inc. is a sports marketing firm founded in 2011 that creatively uses technology to connect teams, brands and fans. Our lead technology, the Jersey Watch Network, provides free administrative tools for sports organizations in a social framework that engages parents and excites athletes. Based in Athens, Ohio, Digital Edge Sports Inc. is affiliated with Ohio University's prestigious Sports Administration program and led by former athletes, sports executives and business leaders. To learn more, visit http://www.digitaledgesports.com, follow us on Twitter @DigitalEdgSprts and connect with us on Facebook.